$1bn wiped off Samsung market value after Obama vetoes Apple ban
Published time: 5 Aug, 2013 13:50
Edited time: 7 Aug, 2013 09:43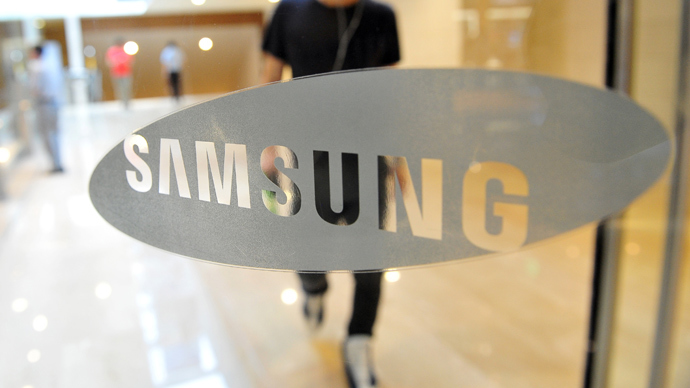 The South Korean tech giant loses $1 billion market value on Monday after the US decision to veto an import ban on some Apple products. Obama's surprise veto sparked concerns in Seoul over Samsung patent rights.
The presidential veto was issued in response to June's ruling by the US International Trade Commission (ITC) that approved Samsung's request to ban older iPhones and iPads, on which Apple infringed Samsung's patents. That order affected only AT&T iPhone models that included iPhones prior to the iPhone 4S that was released in US in November 2011, as well as 3G-enabled versions of the iPad 1 and 2, also released in 2011. The ban was supposed to come into effect this week.

After the veto the South Korean government said on Monday  it will closely watch  an ITC decision on Friday, when the trade body is expected to decide on a potential ban of certain Samsung Galaxy mobile products from the US following an Apple complaint alleging patent violation, the WSJ reports.

"We hope to see a fair and reasonable decision on the matter," the newspaper quotes the government statement.

The South Korean government's statement suggests the legal dispute between the two technology giants could escalate into a political issue depending on the outcome of the ITC's decision, according to the WSJ article.

Obama's veto is likely to ease the intensity of patent wars, the WSJ says. The newspaper notes that patent chicanery has increased dramatically in recent years: patent lawsuits in the US in 2012 have increased by 30% to 5189, according to PwC data.

Apple and Samsung are getting tougher on each other as they compete  for a share of  the global smartphone market, business daily  Vedomosti reports. The companies are involved in legal argument in dozens countries. The South Korean company controls almost twice the market share in terms of sales of smartphones - 32% vs.14% for Apple.