Apple accused of using Chinese child labor to assemble iPhones and iPads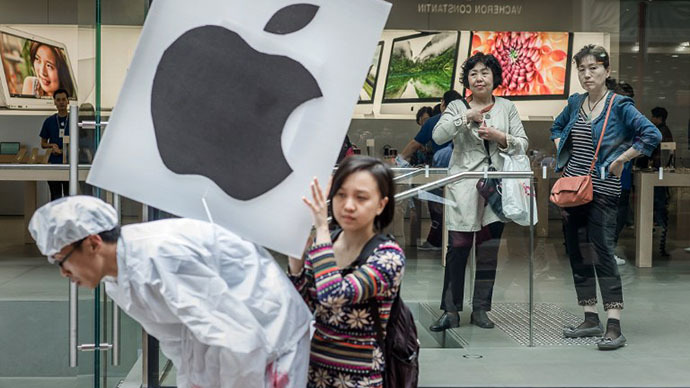 A US based non-profit advocacy group has accused Apple's Chinese suppliers of using child labor and working them long hours.
Three Chinese factories making Apple products run by Pegatron Group violated standards set by Apple, AFP quotes China Labor Watch.

The organisation said the 70,000 employees at the three Pegatron plants averaged  up to 69 hours per week, and that "many workers" were under 18.

Overtime was mandatory during busy periods according to Labor Watch. The report also describes dormitory rooms housing up to 12 people, insufficient fire escape routes and fines for behavior such as "failing to tuck in one's chair after eating" and "absence from unpaid meetings".

China Labor Watch says it sent undercover investigators to the three Pegatron factories and conducted nearly 200 worker interviews between March and July this year, AFP reports.

Pegatron's chief executive, Jason Cheng, is reported as saying that the company took the allegations "very seriously".

"We will investigate them fully and take immediate action to correct any violations to Chinese labour laws and our own code of conduct", he said.

Pegatron, a Taiwanese company, came under the spotlight and was pressured to better oversee often-poor manufacturing conditions in China after 13 workers for one of its suppliers committed suicide in 2010.

Apple stated it had audited Pegatron facilities 15 times since 2007 and found last month that their workweek averaged 46 hours, according to AFP.

Apple said its audit teams would return to the three factories this week for a series of special inspections.