US regulators probe S&P over rating violations
Published time: 27 Jul, 2012 07:03
Edited time: 27 Jul, 2012 11:03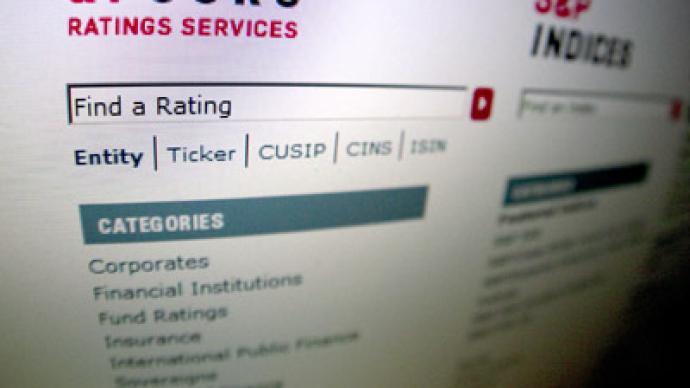 The US Department of Justice and the Securities and Exchange Commission (SEC) are probing rating agency Standard & Poor's over alleged violations in assigning ratings of certain investments, the agency revealed.
­S&P believes the accusations are unfounded and pledged to defend itself against them.
"We have been in discussions with representatives of the DoJ and the SEC presenting our position on the issues raised by them and articulating why neither of them should commence proceedings adverse to the company or its personnel," the rating agency said in a statement.
Last year S&P disclosed it had been warned by the SEC that it might face civil charges relating to sales of the sale of a debt obligation known as "Delphinus CDO 2007-1."
Should the regulators' investigation ultimately results in charges against the S&P, it would mark the first compulsory measures against any of the major big three rating agencies, including S&P, Moody's and Fitch.
The S&P as well as other major rating agencies have been criticized of giving improperly high ratings to mortgage-backed securities, contributing to the financial crisis in 2008. In 2008 SEC report revealed the S&P, Fitch and Moody's earned millions in revenue ahead of standards when rating mortgage securities, while some of them defaulted not long after.