Russian Railways moves into high technology food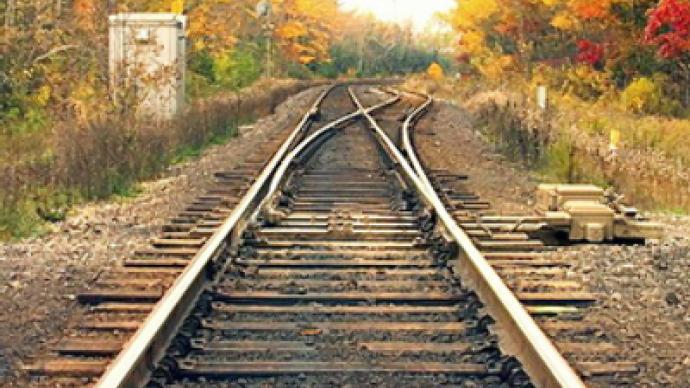 A Russian Railways joint venture has this week opened Russia's first high technology food plant in the suburbs of StPetersburg.
Operated by the United Food Service chain, a joint venture between Russian Railways subsidiary, St Petersburg Trading Company, and Mikhail Zelmans' Food Services Capital Group subsidiaries, the project is focused on creating and improving modern food service supply in transport and social institutions.
Russian Railways President, Vladimir Yakunin, says the plant incorporates the latest in cutting edge food technologies for the service sector.
"This is the first food factory with innovative technological solutions such as Long Life Fresh Food, Cook & Chill technology, and extended shelf Life technology. The factory uses modern methods for biochemical protection and total disinfection technology, professional equipment with a high level of security. The facility is located at a train dock, which provide a great accessibility for loading and reduces the delivery time for the products."
The project includes several technological and construction phases, with the 700 million rouble 1st phase completed. Andrey Larionov, president of United Food Service says additional production points will be opened in the near future at major transport destinations.
"The factory is just the first step on the road to completing the general plan. This phase included technological tests of the equipment, document preparation and research analysis with training for professionals. The factory already serves passengers on the Sapsan high speed round trip trains between Moscow and Saint-Petersburg, and Moscow Nizhniy Novgorod. We have already signed agreements with S7 airlines and Transaero airlines. Other production hubs will be based in Rostov on Don, Ekaterinburg and Novosibirsk to cover all passenger routes in the country"
Larionov added that total planned project investment runs to 5,5-6 billion roubles, with private investors likely to be attracted.
"Russian railways and Food Service Capital Group owns 25% and 55.1% of shares in United Food Service and we plan to attract private investors for further development of the project"
Yakunin said that the large scale project is very significant for the transport companies and their customers, adding that TransCredit Bank has taken a 19.9% stake n the project and had helped with financing.
You can share this story on social media: