Russian financial literacy to get boost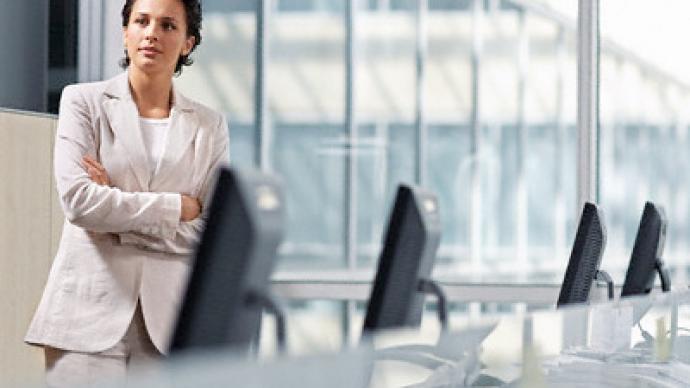 The National Agency for Financial Studies (NAFS) is a step closer to developing a Russian financial literacy strategy, with Director, Olga Kuzina, telling Business RT that a key issue is getting government and society moving in the same direction.
Improving financial literacy in Russian households has been promoted as a key Government priority, with a National promotion campaign expected to be launched later this year, backed by financial institutions pushing financial literacy awareness.
Most Russian have a vague understanding of effective money use, little understanding of what financial products are available, or have little confidence in financial institutions.  This leads to a range of significant economic issues ranging from development of a national capital base, to consumer rights awareness, to theft, according to Olga Kuzina at the first all Russian meeting to address the rights of financial services consumers, and this means many stores their money under a pillow.
Speaking with RT Kuzina noted that addressing financial literacy in Russia required a complex and strategic plan, with short term measures unlikely to have much effect.
"We can't just stand up and go in the strict and clear direction. We need to start and be able to adequately understand where we are, what we've achieved on each stage. We also need to understand, recognize our mistakes and start to correct them."
People and Government
Kuzina says any success depends on the government and people begin to make the effort.
"Russians themselves should demonstrate more interest in financial issues, which should necessarily be coupled with the Government making the system more transparent and understandable."
This in turn would begin to make the marketplace more competitive, which in turn would generate synergies and greater product differentiation.
"Choosing a financial service or an institution should become a real "shopping around" exercise, with Russians being informed and competent enough to make a conscious choice."
Today there is substantial room for improvement, with 50% of respondents in one Russian survey assessing their own financial knowledge as poor, compared to  just 2% who thought they were competent.
During the economic downturn of the last three years these subjective assessments of personal financial literacy have increased, while other measures such as the ability to compare profitability of different banking deposits or knowledge about the System of Deposits Insurance, have remained constant. Kuzina says this indicates a problematic situation, where people inflated opinion of their own financial competence because they hear more economic news in the media.
"That's really dangerous, as people, thinking they have better financial knowledge, could choose a more complicated financial service, bear losses and finally get frightened away from using it for a long time."
Russia's Government, she believes, should push for an easily understandable system, with more easy to understand financial documentation and more reliable financial institutions.   According to the data from the National Agency for Financial Studies, 24% of respondents wanted to know about the existing laws protecting the rights of people using financial services, with 23% interested in more comprehensible financial documentation, indicating Russian's still feel stressed trying to sort out financial documents.
Educainment
Kuzina believes financial education should come as an educainment, introducing a new term combining education and entertainment. And, she believes, this should start from the very basics – personal financial tracking and planning, not just short-term, but also longer-term. According to NAFS research, just 10% of Russians plan their finance, with 62% not having a plan, while interest in more sophisticated financial instruments and the stock markets is increasing among Russians.
"It's ridiculous that a lot of people here in Russia want to start playing in a bourse, without having a financial plan of their own. I'm sure that before starting to use any financial tool requiring specific financial knowledge it's necessary to learn to do fundamental things, such as personal financial planning."
Business RT: Anastasia Kostomarova