Russia temporarily bans US meat imports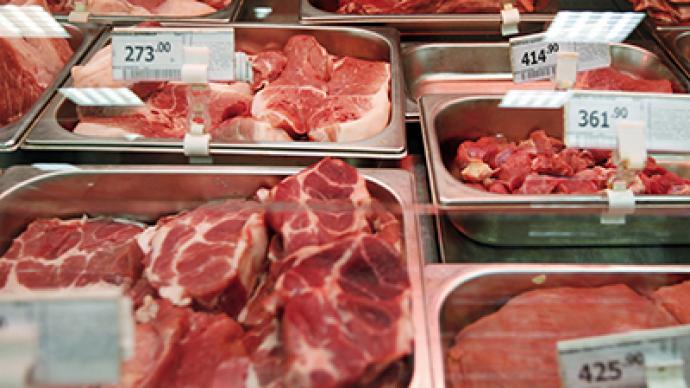 Russia has imposed a temporary ban on US meat starting in February. The restrictions were enacted after the US Veterinary Service failed to meet regulations for levels of ractopamine, which stimulates muscle tissue growth.
Chilled meat will be prohibited from February 4, and frozen meat imports will be banned starting on February 11. According to Russia's Federal Service for Veterinary and Phytosanitary Surveillance, the US ignored numerous requests from the Russian regulative body, and refused to support its products with documentation confirming the absence of ractopamine.
Similar reactopamine requirements have also been enacted for Canada, Brazil and Mexico: "As of today we got a flat refusal only from American Veterinary Office," a spokesperson for Russia's Veterinary Service told Kommersant daily.
Ractopamine is a chemical substance used in cattle and pig feed to increase the animals' muscle tissue. It can cause toxic effects if ingested by humans, and is prohibited in many countries.
According to the National Meat Association, in 11 months of 2012 Russia imported 36.34 tons of chilled beef, only 1 percent of which came from the US, and 533.3 tons of frozen beef, 7.7 percent of which was of US origin. Out of the 639.6 tons of pork Russia imported, 21 percent was from the US.
You can share this story on social media: