Russia pledges no tax rises over next 6 years
Published time: 4 Dec, 2012 12:32
Edited time: 4 Dec, 2012 16:32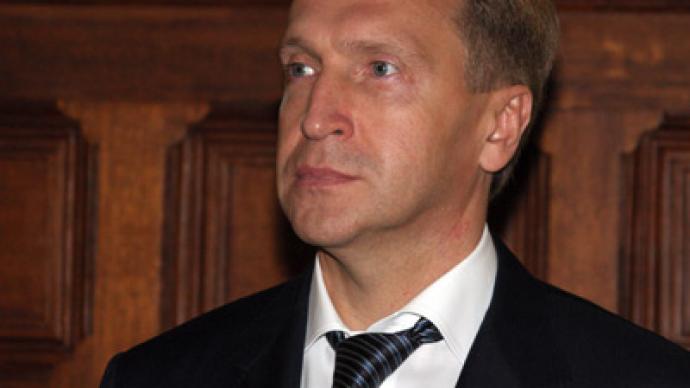 Russia plans no changes in taxation apart from tax cuts during Putin's presidency, Russia's First Deputy Prime Minister Igor Shuvalov has said. However, experts warn the promise could be difficult to keep.
­"We will try to go in line with the policies that within the six years of the current term of the President all major tax decisions are made," Shuvalov said at a meeting with international investors at the New York Stock Exchange. "Whatever changes should improve the situation of the taxpayer in the near future."

Earlier President Putin said that the tax burden on the non-commodity sector of the economy will remain the same until 2018. However, Bank of America Merrill Lynch in June said, an increase in taxes in the country is inevitable. Putin's presidential campaign promises would require additional budget spending of two percent of GDP, the bank's analysis suggests.

Other experts also doubt Russia's government's promise.

"They will be able to keep taxation at the same level only if the oil price remains at around $110-120 per barrel. But this is very unlikely. We may see the oil price decreasing in about 3 years affected by the shale oil from the US," chief economist at BNP Paribas Yulia Tseplyaeva told RT.

"It is easy for Shuvalov to give such promises as it's very unlikely that he will remain in charge of taxation during the next 6 years," she adds.
Experts say, there are also special taxes in Russia concerning the oil and gas sector that will likely be subjected to changing taxation. In 2011 the tax burden on the Russian economy including oil and gas revenues accounted for 35.6 percent of GDP, according to Finance Ministry estimates.