Russia suffers from lack of investment in gas exploration
Published time: 20 Dec, 2007 17:45
Edited time: 20 Dec, 2007 20:45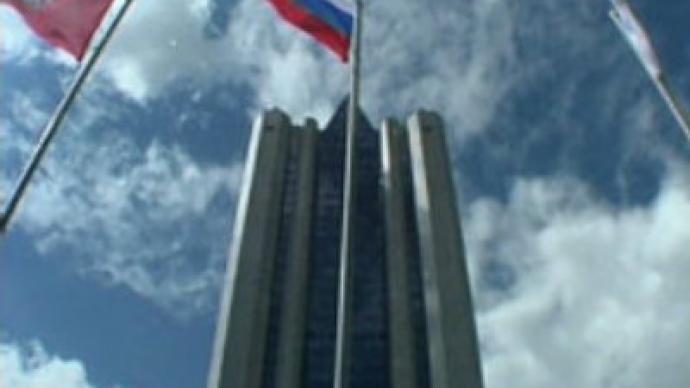 Domestic gas demand in Russia is rising faster than gas exports presenting a challenge to Gazprom. The latest gas field, Yuzhno-Russkoye, started production this week but Gazprom still faces challenges in boosting its output.
Analysts fear the overall level of investment in gas exploration is not enough to guarantee security of supply.
Russia holds the largest share of known gas reserves worldwide. It produces and exports more gas than any other country.
The start of the decade saw Gazprom struggling both financially and internally.
Now the company dominates the gas and hydrocarbon sector, accounting for over 60% of Russian reserves and almost 85% of production.
The calls on Russian gas are many, both external and domestic. However, the assets of existing fields are declining at a dramatic rate.
Gazprom has several projects, not only the latest Yuzhno-Russkoye, but also the Zapolyarnoe gas field in the Yamal peninsula with 30 billion cubic meters per year.
Many of the planned fields are in challenging areas, either off shore or in the Arctic areas.
Over the past five years the growth of Russian gas production has been mostly due to independent gas producers, while Gazprom's production has grown by less than 1% per year.
However, the company's Deputy CEO stresses Gazprom have always managed to hit their targets.
"Yuzhno-Russkoye is one of the diamonds in our crown with annual production of 25 billon cubic metres of gas, which will be reached in 2009. As well as this project we have several upstream projects in the pipeline," Gazprom Deputy CEO, Aleksandr Medvedev, commented.

Analysts are calling for greater transparency in the sector, particularly with regard to future investment, while Russia's energy giant remains calm about the future.