Market Buzz: Lull as traders eye Spain bailout verdict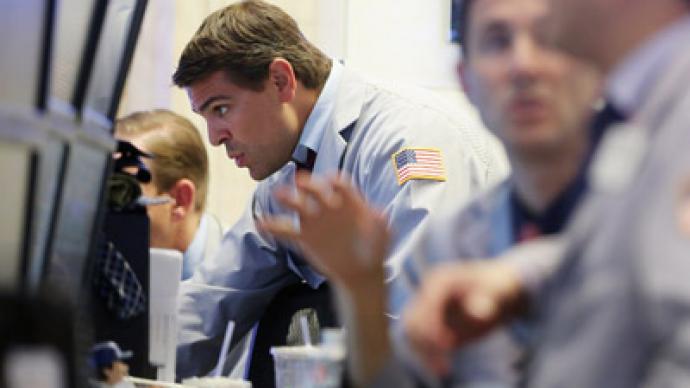 Wednesday trading is expected to remain sluggish, with investors eyeing a planned Thursday announcement on whether Spain will seek another bailout. This follows Wall Street's worst single-day sell-off in 3 months.
"On this day [Wednesday] Spain could officially ask for financial help. Before that movements of the main stocks indicators will remain weak," Andrey Shenk of Investcafe said.Investor confidence plummeted on Tuesday after Charles Plosser, president of the Philadelphia branch of the US Federal Reserve's Philadelphia, said in a speech that the Fed's efforts to boost the world's biggest economy would likely fail to meet its goals.The remarks prompted a downturn in Asian markets in early Wednesday trading. Tensions between China and Japan, the world's second and third-biggest economies respectively, also weighed down indices.Japan's Nikkei 225 fell 1.6% to 8,942.93 and Hong Kong's Hang Seng dropped 0.9% to 20,525.17. South Korea's Kospi shed 0.6% to 1,980.02, and Australia's S&P/ASX 200 lost 0.5% to 4,351.90. Masahiro Yamaguchi, a vice president at Mizuho Securities Co. in Tokyo, said auto and other export issues were negatively impacted by concerns of a slowdown in China, as well as a possible downturn in exports linked to simmering territorial tensions between Japan and China."It's about the China risk," Yamaguchi said. "The monetary policies are likely helping keep the drop in check, but they weren't enough to keep the rise going."The two Asian nations are embroiled in a bitter dispute over uninhabited islands that are administered by Japan but also claimed by China. Tensions flared two weeks ago after Japan purchased some of the islands from a private owner, sparking the protests in China. Taiwan has also weighed in, sending dozens of fishing boats to the area on Tuesday.Russian stocks traded mixed on Tuesday, with the RTS climbing 0.07% to 1, 510.65 and the MICEX falling 0.49 to finish at 1, 482.61.Oil remains one of the key drivers of Russian stocks, with Brent crude going above $110/bbl. The meeting of the UN General Assembly has kicked off, where the situation in the Middle East will become one of the key issues. "Some loud announcements could be pronounced in course of the discussion, which could boost worries over disruptions of oil deliveries to Europe and contribute to the growth of oil quotations," Shenk said.On Wall Street, the S&P 500 lost 15.30 points – its fourth straight decline – to close at 1,441.59. The 1.05% drop was the S&P's worst since June 25. The Dow Jones lost 101.37 points to close at 13,457.55. In Europe, Britain's FTSE 100 edged up 0.4%, while Germany's DAX rose 0.3%. France's CAC 40 closed slightly below its opening numbers.