Market Buzz: Germany falters, global markets eye Spain and Greece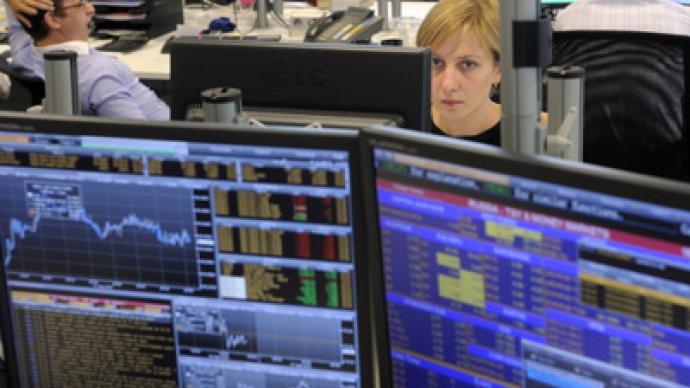 Investors worldwide are losing their appetite for risk, with uncertainty and indecision reigning in Europe. The region's strongest economy, Germany, is also suffering headwinds, according to a Monday report.
This week, global markets will focus their attention on Greece and Spain, Andrey Shenk of Investcafe believes. "Greece will manifest a plan of cutting its budget deficit, which will influence the decision of the troika of creditors concerning another tranche. And Spain could officially ask for financial aid the coming days," he said. Concerns over the world economy's health worsened Monday, with Germany's Ifo Index – an indicator of business confidence – falling for a fifth consecutive month."The near-term outlook is likely to remain one of caution until some progress in the eurozone is in evidence. However, growth concerns suggest any improvement in sentiment will be tenuous at best,'' analysts at Credit Agricole CIB in Hong Kong said. Asian markets made minor gains Tuesday amid a host of concerns about the global economy. Japan's Nikkei 225 rose 0.3% to 9,096.55 after opening in the red. Hong Kong's Hang Seng rose 0.1% to 20,705.97 and South Korea's Kospi fell 0.3% to 1,998.25. Australia's S&P/ASX 200 lost 0.2%, ending at 4,377.70.Russian stocks nosed down Monday, with the RTS losing 0.9% to end at 1,509.00 and the MICEX shedding 0.45% to end at 1,489.92.US stocks also closed lower Monday. The Dow Jones fell 0.2% to 13,558.92, and the S&P 500 index lost 0.2 % to finish at 1,459.89. The Nasdaq composite fell 0.6 % to 3,160.78. In Europe, the UK's FTSE100 lost 0.5% in Monday trading, the French CAC40 was down 1.17% and the German DAX fell 0.7%.In currency markets, the euro rose to $1.2947 from $1.2935 in late trading Monday, and the dollar closed slightly down at 77.84 yen, from 77.86 yen. Benchmark crude prices for November delivery were up 35 cents to $92.28 a barrel in electronic trading on the New York Mercantile Exchange.The rate fell 96 cents on Monday to end at $91.93.