Market Buzz: US earnings reports burden stocks, China fights back
Published time: 24 Oct, 2012 06:03
Edited time: 24 Oct, 2012 10:09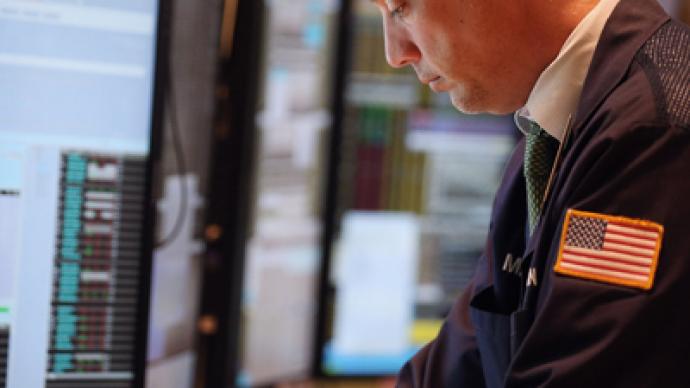 Russian stocks are expected on Wednesday to reflect mixed economic news from the day previous. Bleak US corporate earnings coupled with market uncertainty in Spain disappointed investors on Tuesday, while China's made gains in manufacturing.
Both major Russian indices closed in the red Tuesday, mostly weighed down by pessimism in Europe and falling oil prices. The RTS fell 2.74% to 1,456.63 and the MICEX lost 1.33% to end at 1,455.31.
Crude oil fell to a three-month low – a sign that investors expect a weak economy. Poor corporate earning reports in the US signaled that the world's biggest economy is far from recovered, and that demand is weaker than a year ago. Revenue at DuPont, 3M, UPS and Xerox fell compared to earnings the year previous.
US stocks fell sharply on these reports. The Dow Jones plunged Tuesday to its lowest level in nearly seven weeks, with major companies reporting weak quarterly revenues and lowering their forecasts for the rest of the year. The Dow fell around 262 points, roughly 2%, before ending 243.36 points down to 13,102.53 – the index's third-largest decline this year. The S&P 500 shed 20.71 points to close at 1,413.11, and the Nasdaq lost 26.50 points to end at 2,990.46. The last time the Nasdaq closed below 3,000 was on August 6.
UPS, the world's largest package-delivery company, warned that global growth is still moving at an uneven pace. Xerox said that the "challenging economy" is causing "cost pressures for large enterprises and governments."
European floors also closed lower on Tuesday. Britain's FTSE 100 fell 1.4%, the DAX in Germany lost 2.1% and France's CAC 40 declined 2.2%.
Recession-hobbled Europe weighed down global indices, as multinational companies are now having a hard time selling to the region. Businesses that previously relied on European growth to offset weak US consumer demand are now forced to devise new strategies. "The recession in Europe is very real,'' Bernard Schoenfeld, a senior investment strategist for BNY Mellon Wealth Management in New York said. "It's not going to disappear very quickly, and it will certainly negatively affect earnings of exporters in the United States."
"It has also dawned on investors that the good results in the regional Spanish elections for prime minister Rajoy mean that he may not request a bailout as soon as many had hoped, something that had under pinned the recent gains in stock markets," Angus Campbell, Head of Market Analysis at Capital Spreads said.
China was one of the few bright spots on Tuesday, as a preliminary reading of HSBC's monthly purchasing managers' index – an indicator of business activity – rose to a three-month high in the country in October. The index stood at 49.1 out of a 100-point scale, which was still below the 50-point level that indicates a contraction but a strong improvement from September's 47.9 rating.