Market Buzz: US elections, China leadership changes loom large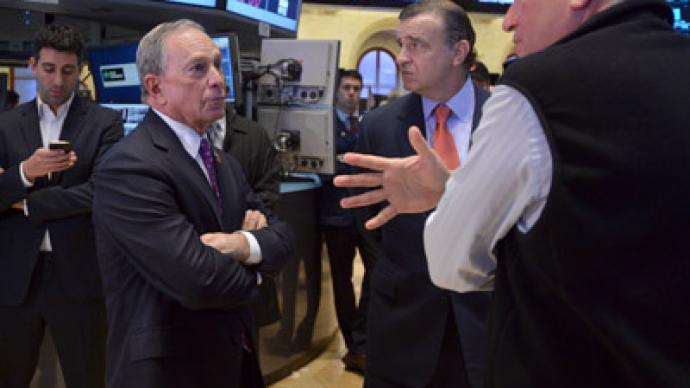 Tuesday's US presidential elections in the US and a Thursday leadership change in China could both have a major influence on world stocks in the coming days.
"Market participants will be distracted by today's US presidential elections and Thursday's transfer of leadership in China," analysts at Credit Agricole CIB in Hong Kong said in a market commentary.In the hours before polls open in the US, the race between President Barack Obama and Republican challenger Mitt Romney is neck-and-neck, generating much-loathed political uncertainty in world markets. Also, Thursday marks a gathering of the Communist Party Congress – the once-in-a-decade forum used to appoint China's top leaders.Unlike the US, China has issued clear succession plans calling for Vice President Xi Jinping to lead the country for the next decade. Markets will closely monitor the proceedings for hints on how China's new leadership plans to tackle a stubborn economic slowdown in the world's second-biggest economy. Russian stocks were closed Monday for a public holiday. On Friday, both key Russian indices finished trading in the red. The RTS was down 0.21% to 1,441.15, with the MICEX losing 0.13% to stand at 1,438.41Asian stock markets posted mixed results Tuesday as traders refrained from major steps ahead of landmark political events in the world's two biggest economies.Japan's Nikkei 225 index fell 0.5% to 8,960.68. Hong Kong's Hang Seng lost 0.6% to 21,866.10. Markets in mainland China and Singapore also fell. South Korea's Kospi rose 0.6% to 1,920.07. Australia's S&P/ASX 200 added 0.2% to 4,485. Benchmarks in New Zealand and the Philippines posted gains. In Europe, renewed focus on Greece's economic problems combined with uncertainty over the US elections to push markets lower. Germany's benchmark index, the DAX, dropped 0.5%, and France's CAC-40 fell 1.3%. On Wednesday, Greek legislators will vote on a €13.5 billion ($17.3 billion) austerity package demanded by international creditors for Greece to receive its next installment of bailout funds. Without the rescue loan, Athens faces bankruptcy. In the US, the Dow Jones rose 0.2% to 13,112.44 on Monday. The S&P 500 gained 0.2% to end at 1,417.26. The Nasdaq climbed 0.6% to 2,999.66.