Market Buzz: Edging higher as China inspires and US back to work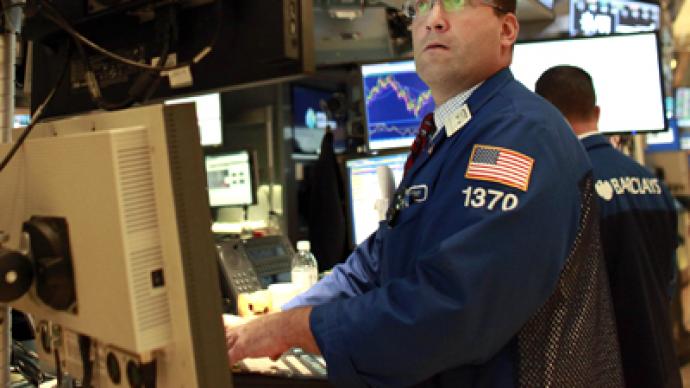 Russian stocks are expected to continue an upward motion on Thursday, following inspiring manufacturing data from China and striving to see an improvement in the USA.
A raft of US economic news will be the focus of investor attention till the end of the week, culminating in a comprehensive jobs report for October on Friday. This month's figures may have a more notable impact, coming ahead of Tuesday's closely-fought US presidential election.Also, such giants as AIG, Chesapeake Energy, Exxon Mobil and Pfizer are set to release their corporate results, reminds Liliya Brueva of Investcafe.Russian stocks ended Wednesday's session in the black, defying analysts' expectations, with the RTS rising 0.37% to 1,435.38 and the MICEX moving 0.28% higher to end at 1, 425.70. The growth came as a result of positive dynamics of futures for US indices, as well as upward trade in Asia underpinned by sound corporate figures from the companies in the Asia–Pacific, Brueva explained.China was the first to inspire investors on Thursday, as its Purchasing Manager Index (PMI) for manufacturing – an indicator of the sector's robustness – pointed to a recovery. The survey of HSBC bank said the number had improved to its eight-month high of 49.5. October's PMI calculated by China Federation of Logistics was even more inspiring, standing at 50.2 on a 100-point scale. A PMI reading below 50 points to contraction, while a number above 50 says a recovery is underway.The two business surveys helped stocks in China and Japan to improve modestly on Thursday.After a lower opening, Japan's Nikkei 225 index rose 0.4% to 8,963.42. Hong Kong's Hang Seng also reversed course and headed higher, at 0.5% to 21,748.08. South Korea's Kospi was down 0.8% at 1,897.20. Mainland Chinese shares rose. The New York Stock Exchange struggled to get back to work on Wednesday after it was closed for two consecutive days. The trading floor reopened but had to run on backup generators because of a power outage in lower Manhattan – another hit from Hurricane Sandy that slammed into the US East Coast.The Dow Jones industrial average lost nearly 0.1%, while the S&P 500 ended flat. The Nasdaq lost 0.4%. For the month, the Dow fell 2.4%, the S&P 500 sank 1.9%, and the Nasdaq logged a 4.5% decline.In Europe, Britain's FTSE 100 lost 1.1%, the DAX in Germany was down 0.3% and France's CAC 40 slid 0.9%.