Market Buzz: Inching upwards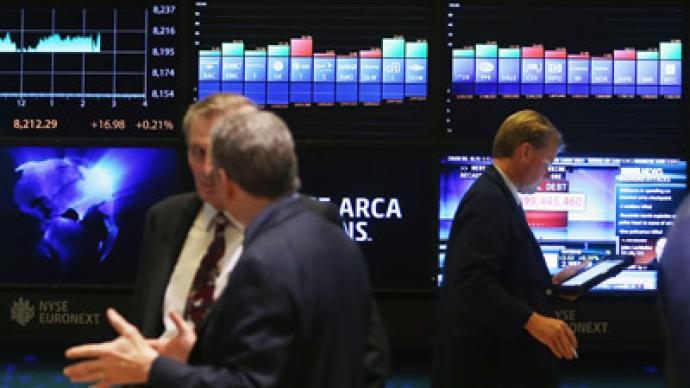 Friday is expected to be another "up" day for Russian stocks, with investors largely reflecting the latest positive US and China numbers. Domestically, state oil giant Rosneft inspired traders, reporting its best quarterly results in five years.
A batch of upbeat economic data from the US and China, coupled with overnight gains on Wall Street bolstered international markets on Thursday. The reports from the world's two largest economies pointed to a recovery in China's manufacturing sector and growing confidence among American consumers.In Russia, both key indices finished Thursday trading on a positive note. The RTS gained 0.65% to end at 1, 443.22 and the MICEX was up 0.37% to 1,430.91. Rosneft was the biggest corporate story, as its financial report to international standards indicated solid growth of its bottom line during the 3Q 2012 and 9M. The quarterly result hit the company's five-year high for the period, Julia Voitovich of Investcafe recalls.Rosneft's net profit reached US$5.8 billion during the three months from July to September."Rosneft's financial indicators outperformed the expectations and short-term may keep on positively influencing the shares, which added 5% in the aftermath of the trading day [Thursday]," Andrey Shenk, an analyst at Investcafe, added.Russia's October Manufacturing Purchasing Manager Index (PMI) also inspired, as it said the operating conditions for the country's manufacturers improved for the fifth consecutive month. The indicator went above its long-run survey average of 52.1, reaching 52.9. The 50-point mark serves as a dividing line in the survey, with a figure above pointing to a recovery.Asian stock markets were the first gainers in Friday session. Japan's Nikkei 225 index advanced 1.3% to 9,064.20. Hong Kong's Hang Seng rose 1.1% to 22,070.22, with South Korea's Kospi gaining 1% to 1,917.94. Australia's S&P/ASX200 inched up 0.2% to 4,465.90. Benchmark indices in Singapore, Taiwan and Indonesia rose, although mainland Chinese shares fell. Data from the US Institute for Supply Management showed that American factories saw increased orders and more production last month, which indicated growth for two consecutive months. The Conference Board further emboldened investor sentiment after saying that Americans' confidence in the economy surged in October to a nearly five-year high. US citizens were mostly encouraged by an improved job market, as the number of initial unemployment claims stood at 363,000, compared to the widely-expected 370,000. Earnings reports from retailers and automakers including Chrysler were also solid. Wall Street ended its second trading day on a higher note after Hurricane Sandy disrupted US trading on Monday and Tuesday. The Dow Jones industrial average rose 1% to close at 13,232.62. The Standard & Poor's 500 index rose 1.1% to 1,427.59. The tech-heavy Nasdaq composite index finished up 1.4% at 3,020.06. European stocks also finished Thursday session positively. Britain's FTSE 100 rose 1.3%, the DAX in Germany increased 1% and France's CAC 40 added 1.4%.