Market Buzz: Looking for positive stats from Europe and the US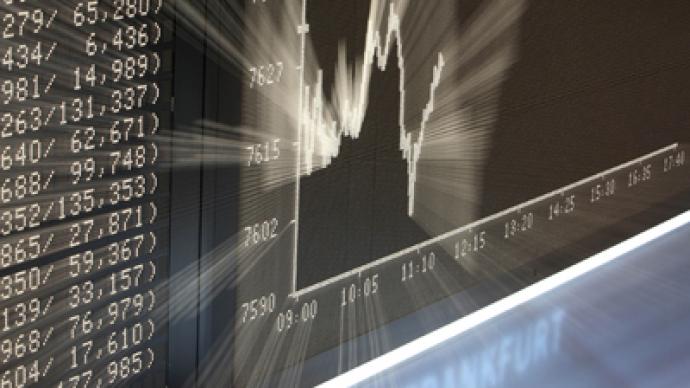 Investors in Russia are expected to remain positive on Wednesday, with analysts expecting solid manufacturing data from Europe and retail figures from the US.
"… One should expect a minor growth of Russian shares at the start of trading, as well as significant dynamics after important macro statistics from Europe and the USA comes," Investcafe analyst Grigoriy Birg wrote in an e-mail.On Tuesday, Russia's key indices finished in the black: The RTS rose 0.03% to 1,582.35 and the MICEX went up 0.23% to 1,515.49.Among important data set to be released on Wednesday are the figures for December industrial production in the eurozone, with month-to-month dynamics largely expected to show a 0.2% growth. "However, after a November 0.3% contraction this should support the markets," Birg explained.The US is also scheduled to produce its January retail sales figures, not including car sales. "Any information, proving growth of consumer demand in the US will cause positive investor reaction," Birg said.US stocks finished trading mixed on Tuesday. The Dow edged closer to a record high, underpinned by strong earnings from beauty products direct seller Avon, and luxury clothing and accessories seller Michael Kors. The Dow Jones Industrial Average rose 47.46 points to 14,018.70. The broader Standard & Poor's 500 index inched up 2.42 points to 1,519.43. The tech-laden Nasdaq composite index fell 5.51 points to 3,186.49.The Obama Administration made it clear that the Democrats were ready to produce a game plan to escape the 'fiscal cliff,' including a combination of higher taxes and lower government spending. "Overall, a systematic approach to resolving the problem of an excessive budget deficit and state debt is better than the alternative of an automatic $1.2trln spending cuts in the US, which could lead to catastrophic economic aftermath not just in the US but in the world," Birg said. European markets finished higher on Tuesday, with shares in France leading the region. The CAC 40 was up 0.99%, while London's FTSE 100 gained 0.98% and Germany's DAX added 0.35%. Japanese shares are lower today as the Nikkei 225 fell 1.10%. Stock markets in Hong Kong and Shanghai are closed at this time.
You can share this story on social media: