Market Buzz: China inspires, US 'fiscal cliff' remains a concern
Published time: 10 Dec, 2012 05:38
Edited time: 10 Dec, 2012 09:38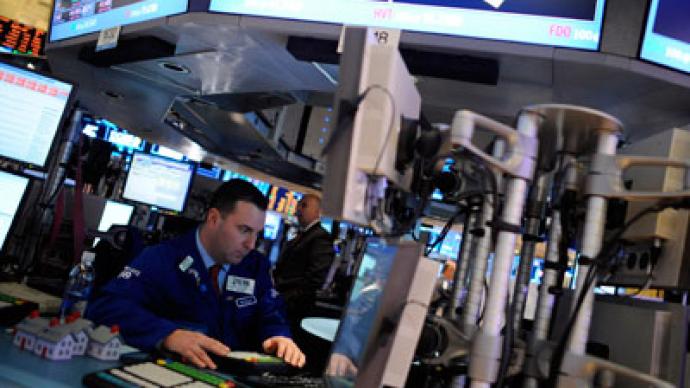 World stocks made gains on solid factory output data from China and better-than-expected jobs numbers from the US. However, concerns over the US 'fiscal cliff' are expected to weigh down markets.
Investors were bullish a day after China's National Bureau of Statistics reported that factory output had increased 10.1% from the previous year – a sign of recovery amid an economic slowdown in the world's second-largest economy.
Asian floors were the first to wake up to the positive news in early Monday trading. Japan's Nikkei 225 index rose 0.2% to 9,547.10. South Korea's Kospi added 0.2% to 1,961.42. Hong Kong's Hang Seng advanced 0.7% to 22,342.80 and Australia's S&P/ASX 200 gained 0.3% to 4,564.80.
Russian stocks finished Friday in the black, with the RTS adding 0.28% to 1,471.06 and the MICEX rising 0.2% to stand at 1,441.47.
Positive data on the US labor market was another key driver of investor optimism. US employers added 146,000 jobs in November, according to a Friday report. The unemployment rate also fell to 7.7% from 7.9% a month earlier, mainly because people gave up looking for work and dropped out of the labor force.
Budget negotiations are continuing between the White House and the US Congress in order to reach a deal before the 'fiscal cliff' – a series of austerity measures combined with the expiration of tax cuts, which will kick in on January 1, 2013, and may lead to a recession.
President Barack Obama and Republican House Speaker John Boehner met Sunday to discuss the budget. Though no details were released, Republicans are rumored to be close to granting a key concession: Obama's demand for higher taxes on the wealthiest Americans to help reduce the budget deficit. In return, Republicans are demanding steep cuts to social programs.
"Talks between the administration and senior Republicans will continue this week but it appears that some senior Republicans are willing to give up their objections to tax hikes on the very wealthy," Credit Agricole CIB analysts in Hong Kong said.
US stocks traded mixed last week. The Nasdaq ate into a two-week winning streak, dragged down by a nearly 9% sell-off of Apple shares. But the S&P 500 and Dow Jones Industrial Average managed to perform slightly better for the third week straight.
In Europe, the Stoxx Europe 600 index rose 0.1% to close at 279.17, after trading as low as 278.26 earlier in the day. The index closed 1.2% higher for the week.