Market Buzz: ECB and US budget talks drive indices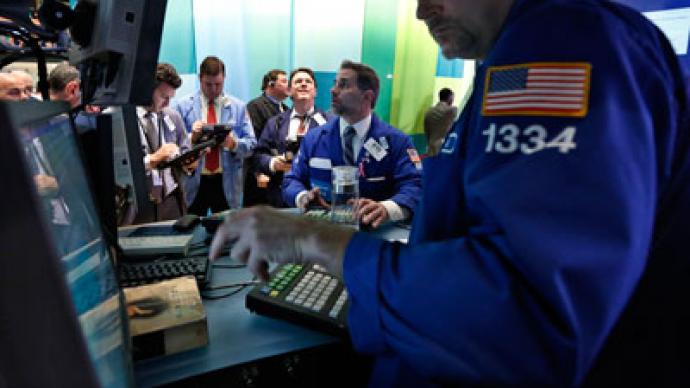 Russian stocks are expected to open in positive territory Wednesday amid optimism over US budget talks, while investors are eyeing an ECB meeting later in the day.
Russian markets advanced Thursday on optimism that China's new leadership will continue to take steps to boost the economy. The MICEX grew 1.7% and the RTS jumped 1.8%.European equities moved higher on Wednesday with resources among the best performers, as China's new leaders pledged to maintain their economic policy and promote infrastructure projects. The Stoxx Europe 600 rose 0.2%, the French CAC 40 gained 0.3% and the German DAX 30 added 0.3%. The European Central Bank and the Bank of England will announce interest rates later Thursday.US stocks traded mostly higher Wednesday after a report that about 40 Republicans had joined a bipartisan group of lawmakers that aims to resolve the looming 'fiscal cliff.' The Dow Jones rose 0.6% and the S&P 500 added 0.2%. The Nasdaq fell 0.8% on losses at Apple Inc.Asia stock markets traded mixed Thursday, with Japanese equities outperforming amid a weaker yen and gains in the tech sector. Japan's Nikkei rose 0.7%, while South Korea's Kospi added 0.15%. In China, the Hang Seng traded flat after Wednesday's rally, while the Shanghai Composite slipped 0.3%. Australia's S&P/ASX 200 shed 0.2%, weighed down by the telecom and banking sectors.
You can share this story on social media: