Market Buzz: US factory data overshadows optimism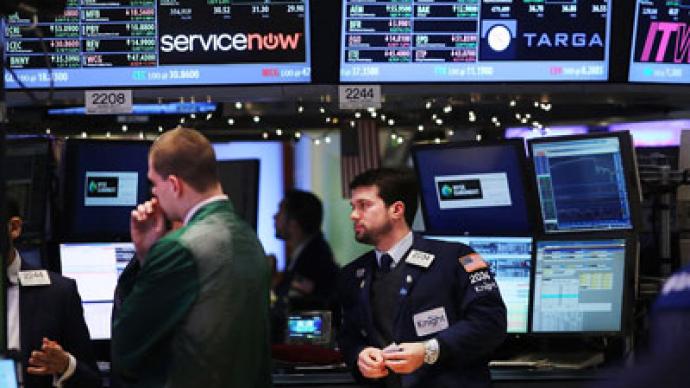 Russian markets are expected to open lower Tuesday over negative factory data from the US and gloomy sentiment on Asian floors.
Russian markets closed in the black Monday as the MICEX added 1.1% and the RTS advanced 1%. European stocks rose slightly on Monday, boosted by improved manufacturing data from China. Investors were also cheered by Athens' proposal to buy back 10 billion euro in debt owed to private creditors in an effort to cut its debt. The Stoxx Europe 600 rose 0.1%, the French CAC 40 closed 0.3% higher and Germany's DAX 30 rose 0.4%. US stocks closed lower Monday as ISM data showed an unexpected contraction of factory activity in November, while Fitch rating agency warned the tax hikes and spending cuts of the 'fiscal cliff' pose a threat to the country's credit rating. The Dow Jones and the S&P 500 both fell 0.5%, while the Nasdaq Composite declined 0.3%.Asia's major stock markets also headed south Tuesday despite improved manufacturing data from China. Japan's Nikkei Stock fell 0.2% with tech exporters showing weak performance, South Korea's Kospi shed 0.3%, and Australia's S&P/ASX 200 lost 0.5% after an interest rate cut by the central bank. In China, Hong Kong's Hang Seng Index traded flat, and the Shanghai Composite lost another 0.4% to hit a fresh four-year low.