Market Buzz: Investors await US jobs report
Published time: 5 Dec, 2012 05:42
Edited time: 5 Dec, 2012 09:42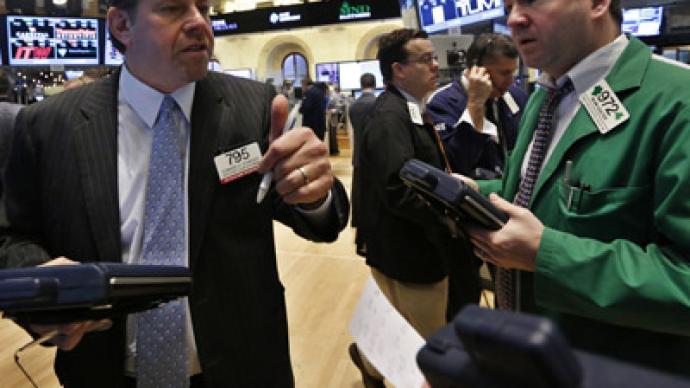 Russian markets will likely prove sensitive to US jobs data to be released on Wednesday, and a rally on Asian floors is expected to boost indices.
­Russian stocks presented a mixed picture Tuesday amid declining oil prices and stagnant US fiscal talks. The RTS declined 0.6% and the MICEX closed flat.
European stock markets closed almost unchanged on Tuesday after a choppy session, as investors set aside the eurozone's debt problems and closely watched the slow-moving budget talks in the US. The Stoxx Europe 600 closed slightly higher with less than 0.1% gain. In France, the CAC 40 rose 0.4% and Germany's DAX 30 closed flat.
US stocks declined Tuesday amid renewed worries over the looming 'fiscal cliff' of tax hikes and spending cuts due in early 2013, with Republicans and Democrats getting bogged down in budget talks. The Dow declined 0.1%, and the S&P 500 and Nasdaq both shed 0.2%.
Asian markets rallied Wednesday on Chinese financial and property stocks. The Shanghai Composite surged 3% after recent losses, while Hong Kong's Hang Seng advanced 1.4%. Japan's Nikkei Stock rose 0.4% supported by retailers and South Korea's Kospi added 0.6% on tech stock, while Australia's S&P/ASX 200 rose 0.45%.