Russia, Singapore create JV to grab Sheremetyevo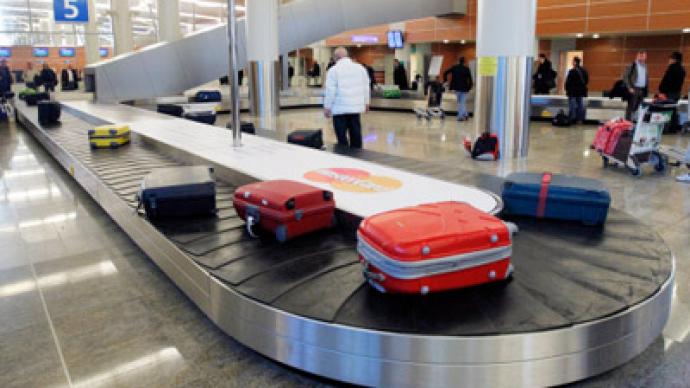 BasEl Group, Sberbank Investment and Changi Airports International signed an agreement on Monday to create a joint venture for airport services.
­The JV will include a contribution of $120 million from Russian Sberbank for a 20% stake, with Oleg Deripaska's BasEl Group and Singapore's Changi Airports investing the rest.

German Gref, President of Sberbank, said that the bank's involvement in the JV would run for five to seven years.  
"Our part of the investment is only $120 million. It is a financial investment for us: we are involved for a period of five to seven years and, later, we will come out with appropriate revenue."

Lim Liang-Song, Head of Changi Airports, says Singapore Company will invest $200 million.
BasEl Group's deputy general director, Andrei Yelinson, said that the approximate value of the airports, which his holding will put in the JV, comes to over $500 million.

"We are planning to allocate our current airport assets of Sochi, Krasnodar, Gelendzhik and Anapa as a form of investment in the JV.  Our stake will come to 50% plus one share, the Sberbank Investment is 20% minus one share and that of Changi Airports is 30%," Yelinson said.

The JV's creation should be completed in the second quarter of 2012 following due diligence procedures.  The transaction still requires approval from state regulatory bodies.

Experts believe that the JV is being formed for the competition to purchase shares in Moscow's Sheremetyevo Airport.
Andrey Elinson, Deputy Director of BasEl, while answering the question whether the new joint venture is eyeing privatization of other Russian airports,said "Once the successful cooperation with our partners is built,wewill decide on taking part in other projects,"
Earlier in July, Vitaly Saveliev, Aeroflot General Director, also named Changi Airports the preferred company to manage Sheremetyevo airport.
The three-company alliance will help in the development of airports in Sochi, Krasnodar, Gelendzhik and Anapa. The quality of services for airlines and passengers should increase while asset capitalization expands.