Market Buzz: on the waves of European uncertainty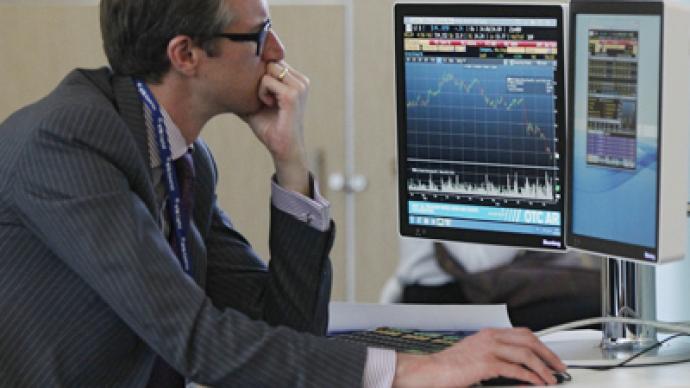 Russian markets are expected to be driven by mixed investor sentiment on Wednesday. The EU ministers called off their meeting to discuss the bailout for Greece, while China said it sought to increase its effort to help resolve the debt issue.
After the Greek issue seemed to be coming closer to some decision, Wednesday's meeting of EU leaders was cancelled. Instead, they'll hold a telephone conference, with the regular conference planned for February 20, said Eurogroup Chairman Jean-Claude Juncker.That's because of the rising concerns of the Eurozone leaders over whether Athens will really pass the agreed austerity measures amidst increasing public unease across the country."I did not yet receive the required political assurances from the leaders of the Greek coalition parties on the implementation of the programme," he said in a statement.Anyway, China's Premier Wen Jiabao said his country was ready "to increase its participation in resolving the EU debt problems." Wen Jiabao made the statement after his talks with EU leaders in Beijing on Tuesday, adding that he wanted to see its main trading partner "maintain stability and prosperity."Overall, Wednesday is also expected to see some important macroeconomic statistics, including the figures on industrial production from the US.The major Tuesday event for the markets was a downgrade by Moody's rating agency of several European states, and, more importantly, a forecast change of the ¨UK¨ rating to ¨negative.¨RTS closed Tuesday session in the red, loosing 0.13% to reach 1,643.75 points. And weakening rouble drove MICEX even deeper, down 0.38% to 1,556.22 points.KAMAZ shares were certain market leaders, after Prime Minister Putin said he would visit the plant on Wednesday."Possibly, the Prime Minister will make a statement on selling the control portfolio of KAMAZ Daimler , and besides KAMAZ plans to begin introduction of the "Kamateyner" system of universal demountable bodies," Veles Capital experts say.
You can share this story on social media: