Market Buzz: Market may suffer from delayed Greek decision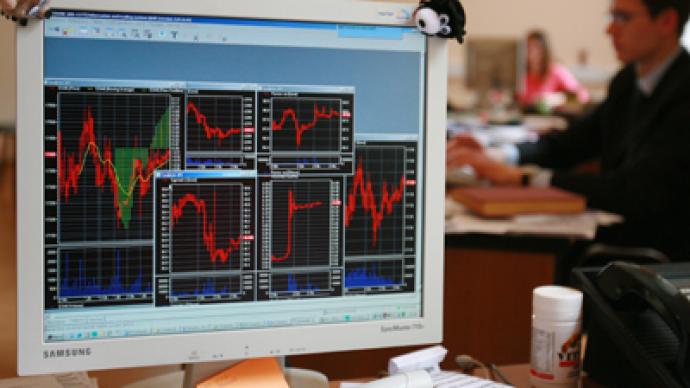 Analysts believe that the drawn-out Greek problem could harm markets in the short-term.
"It turned out that investors' anxiety was reasonable. Before Europe Group session even started, German Finance Minister Wolfgang Schäuble had dispelled hopes about Athens would get second tranche of aid before the Greek parliament ratified an agreement on new austerity measures. Previously European experts already had hinted that the final decision on the Greek debt would not be made before last week", says Kirill Markin from Investcafe.After a good start Thursday morning, the Russian market closed in the red due to the global economic uncertainty. The MICEX lost 0.87%, dropping to 1541.64, while the RTS shed 0.35% down to 1637.79.Rising energy resource prices supported fuel-and-energy companies' share prices. Gazprom Neft shares gained in price after company released its annual revenue data stating it has increased hydrocarbon extraction by 7.4% in year-on-year figures.Mosenergo(-3.35%), Nornikel (-3.27%), Rosneft (-2.12%) showed the most sufficient drop among blue chips shares.European markets opened in the black on Thursday, anticipating the decisions from the European Central Bank and Bank of England on the debt problem. By the evening, European indices' growth had been stimulated by the announcement made by the President of the European Central Bank, Mario Draghi, that Europe Group has already prepared all the documents on the measures of financial aid and waiting for Greece to optimize the budget.In Europe macro statistic data on the Germany consumer cost is expected, the experts predict it to shed 0.4%.US trades also closed with certain gains on Thursday, as investors were eyeing the Greek deal. The Dow Jones added 0.05% while the S&P 500 rose 0.15% and Nasdaq Composite grew by 0.39%. Investors will be watching data on the balance of trade for goods and services in the US. According to the Wall Street forecast trade credit balance deficit has increased from $47.8 billion up to $48.0 billion. The negative deficit growth can negatively affect the national currency rate.Asian markets opened in the red on Friday after the Greek approval of the long-awaited austerity agreement, and international backers demanded ratification of the reforms before more bailout funds would be released. South Korea's Kospi lost 0.9%, Australia's S&P/ASX 200 shed 0.5%, and Hong Kong's Hang Seng Index dropped 0.4%. Japan's Nikkei Stock Average lost 0.3% and China's Shanghai Composite – 0.2%.
You can share this story on social media: