Market Buzz: Greece to drive markets this week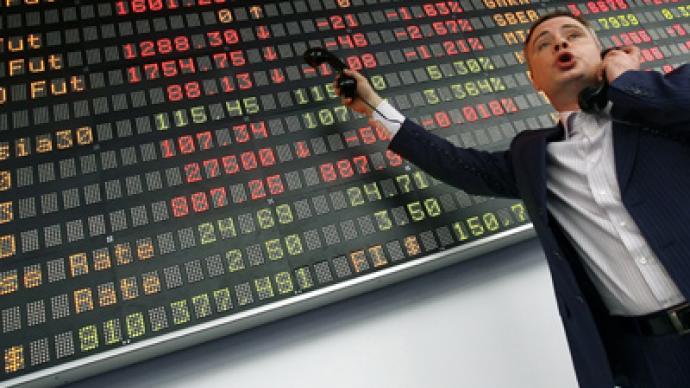 Russian stocks are expected to be largely driven by mixed investor sentiment on Monday. Optimism driven by positive US labor data might be offset by lingering uncertainty over Greece.
The number of new jobs created in January by the US economy stood at 243,000, while the general forecast was 150,000. However, the issue with Greek debt remained unsolved, which "might reflect on the Russian loans negatively," say experts form Veles Capital.This weekend Greece agreed to cut its budget expenses 1.5% of its GDP, while there was no solution to restructuring of its huge debt. On Monday the country needs to decide if it's ready to cut its minimal wages and unveil its plan of further budget cuts, Anton Safonov from Investcafe explains. "I expect the MICEX to open in the red of around 0.2%-0.3%, with the trading activity not being too strong until afternoon, when the news from Greece start comig," forecasts Safonov.Rosneft reported better than expected 2011 results on Friday, showing net profit of $12.45 bln, calculated according to US GAAP. Alexandra Lozovaya of Investcafe says this should make other Russia's oil companies more attractive for investors in the mid-term. This week all eyes are on Gazprom 2011 results due to be released on February 9.Among other events to impact the market this week are China's January inflation figures and trade balance report, as well as the European Central Bank's revision of its key rate. Safonov, however, thinks the ECB rate will remain at the current level of 1%.Both the RTS and the MICEX closed Friday session in the black. MICEX stood at 1, 564.82, up 1.45%, with the RTS being at 1, 624.00, up 1.31%.
You can share this story on social media: