Market Buzz: Bearish US market may push Russian stocks down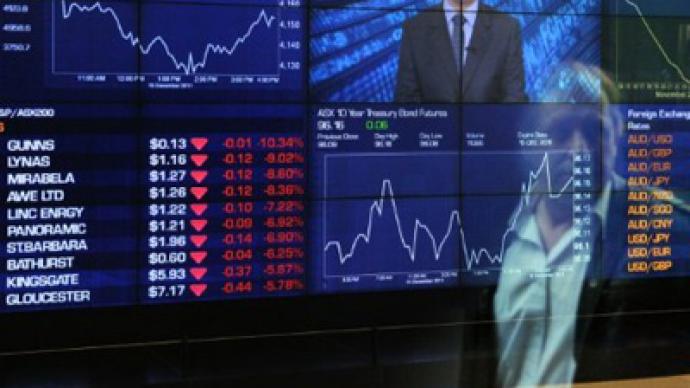 Russian market growth may prove sensitive to yesterday's bearish trend and negative macro statistics from the US.
Kirril Markin from Investcafe believes that the trading course of Russian markets will be defined by today's macro-statistics data on the US unemployment rate. "Thereby in the first trading hours the market will react to the yesterday's negative statistics from the US and then will adjust to the new macro data," says the analyst.On Tuesday, the optimism of Russian investors was reflected in the RTS and the MICEX which started with growth of over 0.5% and remained bullish on news from the European summit of a new strict budget discipline pact accepted by 25 EU nations. Markets appeared to ignore mediocre macro statistics from the EU.By the end of the day, Russian stock indices closed in the black. The MICEX gained 1.19%, reaching 1514.03 points, and the RTS grew 1.99%, settling at 1514 points.Yesterday's start of trade was also promising for the US, but later stocks went red due to macro-statistical data which turned out worse than expected. The US market closed with the Dow Jones shedding 0.16% and the S&P 500 declining 0.05%, with only the Nasdaq Composite climbing 0.07%.Today, investors will be eyeing the US ADP Employment Change for January and data on the dynamics of the US oil reserves. Wall Street expects ADP Employment Change to grow by 185,000, which is a sufficient slowdown after an earlier increase of 325,000. The news may have a negative impact on the dollar rate.European stock markets also climbed on Tuesday on positive news of 25 EU member states finalizing a fiscal pact, bringing Greece closer to a debt-swap agreement. The Stoxx 600 index closed up 0.8% at 254.41, ending the month with a 4% gain. Shares in the French construction group Eiffage SA climbed 4.5%.
You can share this story on social media: