Rouble popularity rises on Iran tension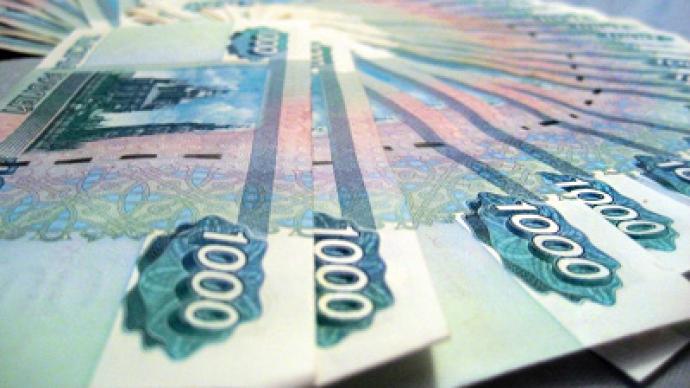 The Russian rouble is becoming more popular in emerging markets, with the currency trade volume at the Chicago Mercantile Exchange up 46% year on year in the first 2 months of 2012. But experts say the over-dependency on oil makes the growth fragile.
Using futures trading of the rouble as a proxy, the Russian currency has outpaced "the widely watched Brazilian real, popular for its large commodities market and high interest rates," the Wall Street Journal reports. The Russian rouble has a good chance to become one of the most attractive currencies in the emerging markets, Vladimir Tikhomirov, chief economist at Otkrytie, told Business RT."Given the current oil prices and the balance of payments, the rouble is currently undervalued," he explained.A reform oriented policy by Russia's new government will play as another trigger for rouble growth, he added.However, as long as there are no fundamental growth drivers other than oil, any growth will remain very fragile, the analyst added. Currently oil prices are driven by political tension over Iran, as well as the economics in the US, Europe and China."As long as fears over a disruption in oil deliveries from such a huge exporter as Iran remain, as well as the US economy giving positive signals, the oil prices will be high," Otkrytie expert said.But should the political tension ease or the European or a Chinese economies signal a "tough landing", the oil prices will collapse. "In this case the rouble would fall within hours," Tikhomirov concluded.While many experts are drawing a parallel between the current situation and a 2008 scenario, Tikhomirov says less intervention in Russia's money market from the country's central bank and more rouble volatility made Russia a much more risky place for global investors."Back in May 2008 the Central Bank of Russia (CBR) said it would be keeping the rouble within a certain corridor, which meant international investors wouldn't be hit sharply in case of a rouble fall. But now when the CBR is closer to a rouble free float as never, any move in the oil price will immediately translate into a rouble rate," he said.The price of oil skyrocketed to $147/bbl in July 2008 and than collapsed to about $30/bbl.
You can share this story on social media: