BRICS agree to common platform for markets access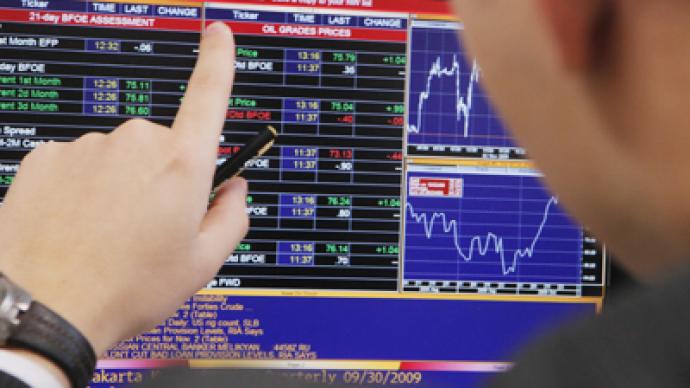 Small and medium investors across the BRICS countries will get easier access to each others' markets, as the group's floors began crosslisting the derivatives on their stock indices.
The alliance of the floors of the five member states – Brazil's BM&F Bovespa, Russia's MICEX-RTS, India's BSE, Hong Kong's HKEx and South Africa's JSE Limited – plan to start trading futures listed on all major BRICS indices by March 20.This is mainly to allow smaller investors to trade on BRICS floors through their home bourses. Currently there's a number of restrictions to access to global markets, Aleksey Pukhaev, an analyst from Investcafe, explained to Business RT. One key limitation is the amount of capital required for entry. The price tip for a global fund would stand at roughly 3-5 million rubles, while buying futures on a foreign index through crosslisting would cost around 8-10 thousand rubles, the analyst specified.Bigger qualified investors won't be interested, says Grigory Isaev, a head of client shares operations at Troika Dialog. Having enough money, they normally go to the floor of the country of interest directly, he said. Basically, the move won't produce any immediate effect, analysts agree. It'll give investors the chance to access the markets in other BRICS countries in real time regime, Pukhaev said. "In the future this will contribute to mutual penetration of BRICS stock markets, which will be positive for concrete financial instruments," he said."Openness and the absence of borders will contribute to flattening imbalances," the Investcafe analyst concluded.
You can share this story on social media: