Russian investors win right to develop Rotterdam oil terminal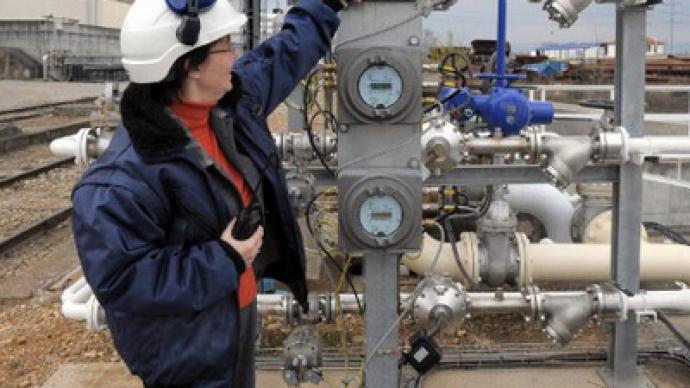 Russian investment group Summa, and VTTI - a branch of oil trading giant Vitol - have won a tender to build an oil loading terminal in Rotterdam in Holland, in the move to promote direct trade of Russia's Urals oil.
­After a selection process lasting almost a year to construct the Europoort West (TEW) Tank terminal in Rotterdam, Shtandart TT B.V. was selected – in which Russia's Summa Group has a 75% stake with the remainder held by Dutch registered international terminal operator VTTI.  Supplies from Russia's Primorsk to Rotterdam are scheduled to start in 2015, after about $1 billion in investment in the project.
This is the first time a Russian company has won such a large scale competition in the open market, which will see oil shipment volumes Europe's largest port by 50%.  The terminal will operate as an open hub, enabling the first market to directly trade Russia's Urals oil, blend.
Aleksandr Vinokurov, first Vice President at Summa Group, said the move would provide better access to global markets for the Urals blend.

"We think, this project is really unique because, as you know, today there's not a platform to trade Urals oil. It'll provide for understandable and clear pricing for Urals, with oil becoming more accessible worldwide. I should note that there has always been a discount for Brent oil, which we couldn't in fact explain. So, I think, with the new open market for physical oil opening up, this difference will be significantly reduced."
Hans Smits, President of the port of Rotterdam, emphasized the impact the terminal will have on Port turnover.

"This big terminal has huge capacity with a nill export function to the port of Rotterdam. Definitely, per year 100 million tons of crude oil are imported through the port of Rotterdam. Half of it is refined in the port, half of it is transported to Germany or refineries of Rotterdam. Now we get extra volumes, which will be both exported and imported from that terminal into Europe and any further."
Rob Nijst, CEO at VTTI, says the project will strengthen its leading market position.

"For VTTI this investment signifies another step towards our ambition to become one of the leading logistics companies worldwide."