1.3 million Russians on minimum wage, far below poverty line
Published time: 27 Nov, 2012 14:11
Edited time: 27 Nov, 2012 18:11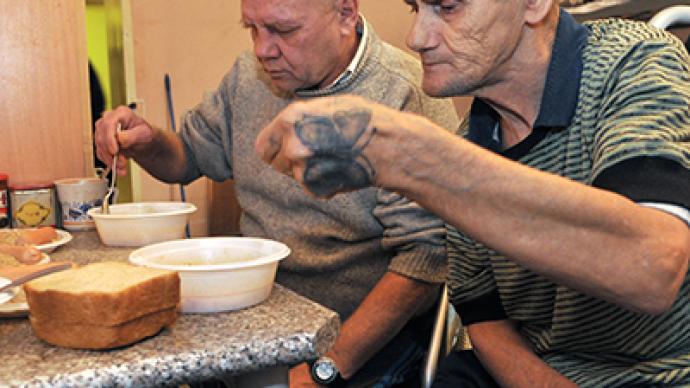 Over a million Russians get a monthly wage of $148, most of them from the public sector, well below the $220 poverty line.
­650,000 Russians out of 1.3 million living on the minimum wage work in the public sector, according to the country's Public Health and Social Development Ministry. The minimum wage is the lowest monthly wage employers may legally pay workers. It will be increased next year by 13% to 170 dollars a month, less than the minimum cost of living. According to the Russian statistics agency Rosstat 12.5% of Russians live below the poverty line.

The minimum wage in Russia is much lower than in developed countries, the auditor FBK reports. According to its rating, Luxembourg, Netherlands and Belgium top the list with a minimum wage of over $1500 a month. Last in line is Kyrgyzstan where minimum wage is the equivalent of $24 a month.

"In Russia, the minimum wage does not guarantee a decent standard of living for low-paid workers," Anna Bolsheva from the Global Labour University told Expert magazine.

According to the Center for Labor Studies there are almost no private companies that pay salaries at the level of the minimum wage.

"95% of cases are municipal enterprises related to education, science, health, etc.," Anna Lukyanova from the Center for Labor Studies says. 
The European standard for the minimum wage equates to earnings which are at least 60% of the average salary in the country, experts say. On the basis of these calculations, the minimum wage in the Russian Federation should be $515 a month.