Russia calculates costs of the long holidays in 2013
Published time: 13 May, 2013 13:46
Edited time: 13 May, 2013 13:47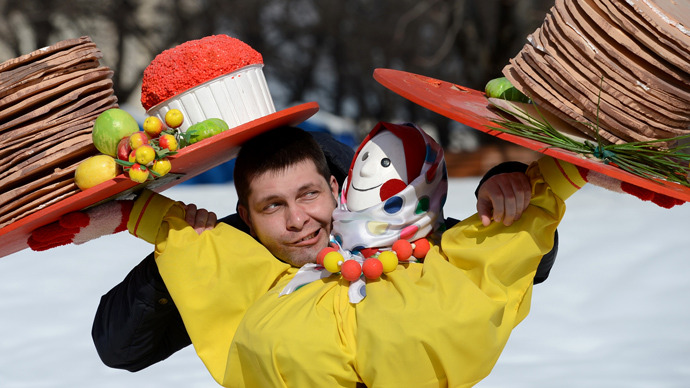 Russians will enjoy almost a third of 2013 off work, leaving behind most of the world in terms of holiday time. Such long holidays mean employers need to spend about a third more on wages.
In 2013 Russians are to spend about 118 days away from their workplaces, which includes regular vacation, weekends and Russian public holidays. There are few countries that can compete with Russia in this respect, with Argentina being one of those rare examples, according to Aleksey Amyotov, the co–founder of Look At Media, talking to Business FM.
China has also a lot of holidays, but regular vacation time is shorter there. The Chinese can enjoy 21 days of paid vacation at most each year, while in reality about 80% of the population are "totally employed".
The number of holidays create extra costs for employers, as working on such days means double time, says Pavel Grudinin, general director at the Lenin state owned farm. Working on holidays increases payroll expenses by about a third overall.
The amount of holidays in Russia exceeds even the dollar denominated oil price, says Oleg Sysuev, first deputy head of the board of directors at Alfa – Bank. "These things [the number of holidays and the oil price] correlate, strange though it may seem. That's because we make our living entirely by what we extract from Mother Earth. That means we can holiday 360 days a year… And , I think, that's abnormal. To some extent, that's just a reflection of our economy. And when the oil price falls, we, the same way as some of the South European countries, will undoubtedly have to think whether we have too many holidays, " Sysuev concluded.
In 2013 Russians have so far had two long holiday sessions- 10 days during the New Year festive period and 9 days in May. In an effort to make the country look more industrious, Russia's Ministry of Labour published draft regulations cutting the number of May holidays to 7 in 2014.
Long New Year holidays became a tradition back in 2005 and since then the initiative has been largely criticized by experts and businessmen. They complain on the losses it creates and ask to cut the number of days off.
On the other hand, social data shows that more than a half of Russians support the idea of the Ministry of Labor to transfer part of the New Year holidays to the May ones, according to a Superjob.ru poll. 56 percent of people questioned said it was much more pleasant to enjoy days off in the spring than in the winter, but didn't say they wanted to have their holidays cut.