Russians to spend more on New Year and Christmas than last year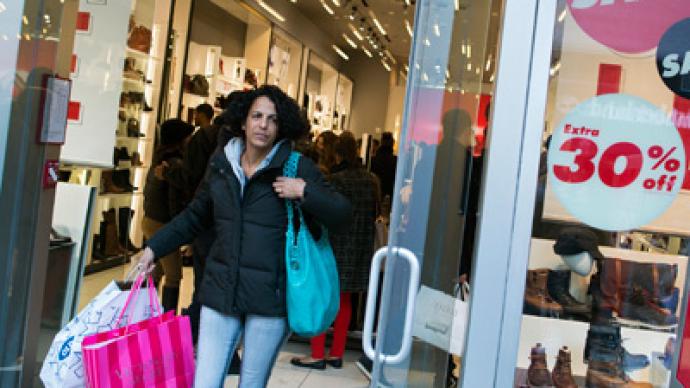 As the holidays approach people all over the world are starting to count the cost of their gifts and entertainment. While Europeans tighten their belts due to the crisis, a survey says Russians plan to boost spending by 9%.
The annual report "New Year and Christmas", prepared by the Deloitte consulting firm, shows that Russians plan to increase their spending on gifts and the festive table by 8.6% to 381.7 euro this year. An average Russian is going to spend up to 174 euro on gifts for relatives and friends. Most of them plan to present cosmetics (42%) and chocolate (38%), but want to receive money (56%) and smartphones (40%).However, current spending is still far below pre-crisis level of 480 euro in 2007 and 537 euro in 2008, according to the Deloitte report.Russian retailers expect holiday sales would be at the level of the last year or even better, Vedomosti daily found out. For example, the Mvideo tech retailer has already seen its sales grow 50-100% in November, comparing to the average level, while sales of tablets and games increased three times. While Metro Cash & Carry in Russia reported sales had already reached last year's level in November.Meanwhile, most Europeans plan to cut their holiday spending by an average 0.8% to 590.9 euro. Greeks and Portuguese consider the most significant cuts by 13.5% to 463 euro and by 16.2% to 406 euro respectively. But Germans are going to boost their spending by 7% to 485 euro, while Poles would spend 11.5% more or up to 312 euro. Ireland and Switzerland boast the highest holiday expenses in Europe of 965 euro and 816 euro respectively.
You can share this story on social media: