Russia's 'gambling on stability' fails, growth forecasts take a haircut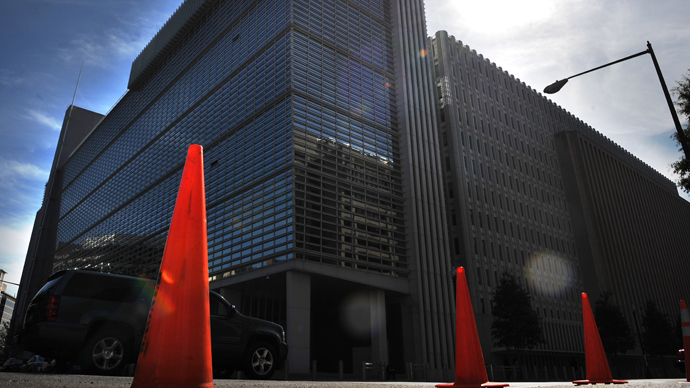 The World Bank has cut its forecast for Russia to 1.8% in 2013 – the lowest since 2009. Wednesday's WB report adds to the gloom from the IMF and the country's Economic Development Ministry that also downgraded Russia to well below the expected 3.3%.
"The economy appears to grow close to capacity, constrained by feeble investment activities and a tight labour market," the World Bank said in its twice-yearly Russia Economic Report.
Russia is now using about 80 percent of its production capacity – almost the same share as in the pre-crisis year of 2007, the report says. However, back then the economy was adding 8 percent annually.
In a separate report published on Tuesday, Russia's Economic Development Ministry made the same growth projection, and the IMF predicted a 1.5 percent growth for Russia in 2013.
The three institutions say the slowdown in Russia comes on the back of a lack of investment and weakening global trade. However, Chris Weafer, a senior partner with Macro-Advisory.com, says Russian policymakers have gambled on stability and focused on keeping inflation in check instead of stimulating growth.
"Instead of trying to boost growth with spending and policy initiatives the government seems intent on maintaining stability while trying to pull inflation towards 5.5%," Weafer said.

Despite the negative outlook for Russia's economy it still looks better than that for the  EU countries. The European Central Bank said it expected the bloc's economy to contract 0.4 percent this year, with even its powerhouse Germany adding only 0.4 percent in 2013.
France, the EU second biggest economy is projected to grow marginally - by just 0.1 percent.

You can share this story on social media: