Russia's grain production up pushing prices down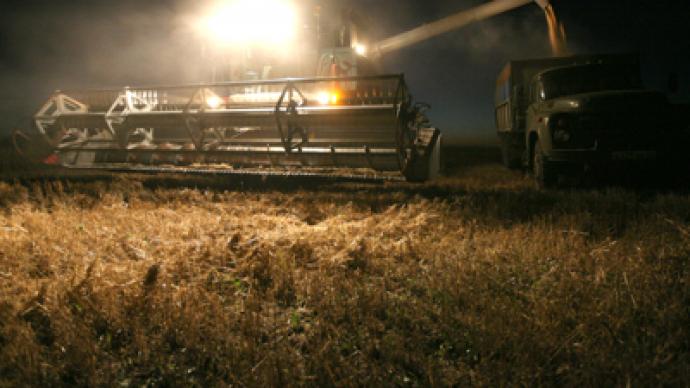 Russia increased grain production by one third in 2011, which is widely expected to put further downward pressure on prices.
The country's return to the global market this summer has already contributed to a cut in world food prices, according to many experts.Russia harvested 92 million tonnes of grain, a considerable increase compared to the 60.9 million tonnes in2010.  Last year the drought and the subsequent loss of large parts of the crops forced Russia to introduce a moratorium on grain exports. Grain exports resumed in July this year.After 17 million tones of wheat have been exported, world food prices fell 1% comparing to November 2011, according to a report prepared by the Food and Agriculture Organisation of the United Nations (FAO). Good estimates for 2012 have also contributed to the price cut, the report said. "Our return became a very powerful factor indeed. The market became more competitive, suppliers lost the opportunity to dictate their will to consumers", Alexander Korbut, vice-President of the Russian Grain Union, said to the Voice of Russia. "Now almost 20% of the world grain trade belongs to Russia and the whole of the group of three – Russia, Ukraine and Kazakhstan", he added.However, FAO experts don't expect grain prices to fall significantly as the demand for wheat remains high. Grain remains a key product in the world food basket, it is also essential for raising livestock, they stressed.