Russia lifts grain export ban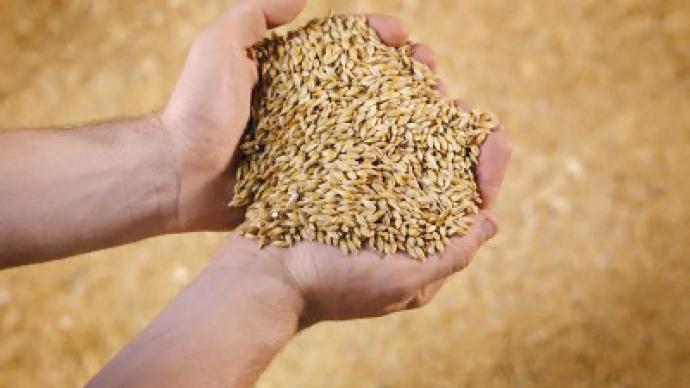 Russia opened up its grain market on Friday after almost a year-long ban on its exports, with analysts saying a comeback to the world market will not be easy.
The embargo was imposed in August 2010 to avoid domestic shortages following a heat wave that devastated one third of the country's crops. This resulted in higher grain prices, with traditional foreign consumers of Russian grain, such as Egypt, Iran, Saudi Arabia, forced to look at other suppliers.Russia's export ban saw trade flows having simply redistributed between other countries. In 2008 – 2009 Russia was among the world's top 4 grain exporting countries, together with the US, Canada and the UN, and sold abroad about 20 million tonnes of grain each year. This figure compares to just 4 million tons of grain exported from Russia in the previous season. In the marketing season 2011 – 2012 Russia has great export potential, which will be difficult to realize, as Russia lost its position in the market, says Vladimir Petrichenko, CEO at ProZerno."But for the embargo, the export perspectives in the new season would be great. The export potential is good, which I estimate at 18 – 20 million tons, but possibly we won't manage to fully realize that. This is because the export ban threw us 8-9 years back from the commercial point of view. "Arkady Zlochevsky, President of Russian Grain Union, also estimates Russia's export potential at around 20 – 25 million tons, adding that "we will hardly manage to take it out of the country, will do about 15 – 16 million tons."Experts say that discussions around possible duties on grain export make the situation even more difficult, with Zlochevsky explaining that consumers would first want to be sure about an export regime before concluding any deals.