Russia calls on G20 members to ban corrupt officials from international travel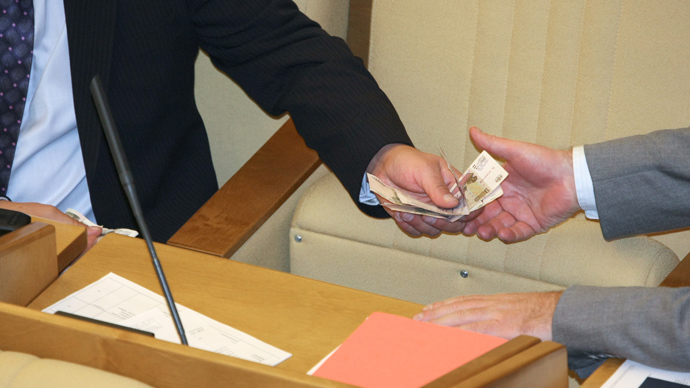 Russia has asked G20 members to create a special body authorized to block officials' rights to international travel if they are suspected of corruption. The proposal is part of Russia's anti-corruption strategy.
The other goal of the initiative is to fight corruption during the construction of large-scale sporting facilities, the Moscow Times quoted Dmitry Feoktistov, deputy director of the Foreign Ministry's New Challenges and Threats Department, as saying.
Russia is set to host the 2014 Winter Olympics in Sochi. The infrastructure costs for venues in the city have allegedly been inflated by large-scale corruption, the newspaper reported.
The G20 Anti-Corruption Working Group is considering creating a network of international experts to deal with the denied entries of corrupt officials to member countries.
"So far, the network exists only on paper. Essential aspects are still to be defined, for instance, how the network will work and who should be considered a corrupt official [either a convicted felon or a person suspected of corruption]," Feoktistov said.
He also voiced his concern that the process could take a long time.
"We hope to begin implementing the plan next year, but there are problems with the definition of people involved in corrupt activity: Whether it's people charged with corruption or people the media suspect of corruption," he said.
Corruptive practices cost Russia billions of dollars in losses, which is why the suppression of corruption is a national security task, Russian media quoted Feoktistov as saying. Other G20 members also lose sizable funds due to corruption and "it would be extremely difficult to implement the G20's ambitious agenda without proficient and effective measures," Feoktistov said.