Russia's shadow economy accounts for 15-20% of GDP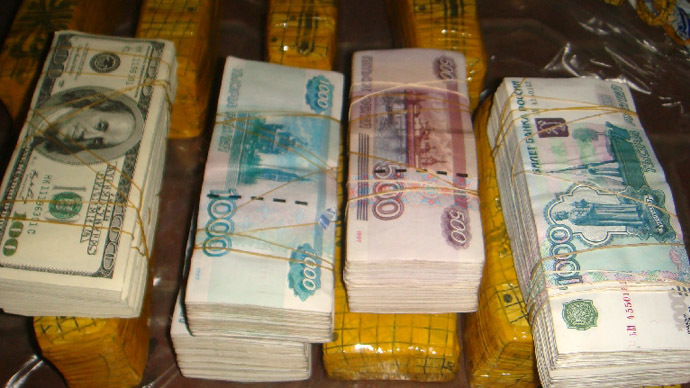 The Russian state budget loses $90bn in taxes as businesses hide up to 20% of GDP in the shadows, claims Finance Minister Anton Siluanov.
With a GDP of about 60 trillion roubles ($1.8 trillion), that means at least 9 trillion roubles ($250 billion) is generated by opaque transactions, Finance Minister Anton Siluanov told Echo Radio in Moscow.

Based on an aggregate tax burden of 35 percent, the shadow economy accounts for at least $90 billion in unpaid taxes every year, he said.

"Big money is hiding in the shadow economy" Siluanov says. "Bringing  "grey salaries" out of shadows is our  task on the regional and the federal levels," he adds.

Getting paid off the books in order to avoid taxes is called a "grey salary" in Russia. The minister says that increasing insurance premiums from employers is the main reason for paying unreported wages.

If small businesses come out of the shadows their share of GDP could amount to 40-50% compared to the current 19%, RBC quotes Minister of Economic Development Andrei Belousov as saying.  About 18 million people are employed in the shadow economy, according to his estimates.  Solving the problem of "shadow business," could bring the share of small business in Russia to developed countries' levels, says Belousov.

Research Institute Global Financial Integrity has evaluated Russia's shadow economy at 46% of GDP. According to its report $211.5bn illegally left the country during the period from 1994 to 2011.

According to the World Bank estimates Russia's shadow economy is 3.5 times larger than in other  G8 countries. Low efficiency of political governance and widespread tax evasion are cited the main reasons for it.