Bank of Russia reveals billions of dubious dollars
Published time: 3 Apr, 2013 18:37
Edited time: 5 Apr, 2013 09:46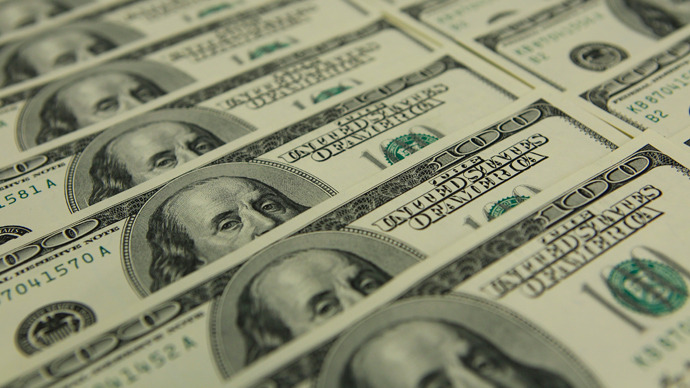 Central Bank of Russia has discovered numerous dubious operations conducted in 2012 worth total turnover of $49 billion. The revelations come just months after it was reported Russian budget losses from shady business account for more than $30 million.
The estimate went from millions to BILLIONS, in a matter of days.

The 'shadow firms', according to Sergey Ignatyev, governor of the Central Bank, operate to avoid taxes and to secure more optimal transfer pricing. The 'shadow firms' allow an entrepreneur more maneuverability - free from Russian taxes and rebate systems.
Russia has a corporate tax rate of 20%, compared to the US, which has 40%, and Germany, at 30%.
The accounts can be set up and shut down within 24 hours, and in the interim millions, and it is learned billions, of dollars pass through these shadow companies. The expediency at which this can be executed has aided money-launders and financial crooks, as it makes the cash trail difficult to follow.
According to Ignatiev, the Central Bank has a lot of information about these operations, conducting checks at banks and having the ability to track transactions through their payment system.
"Our review of questionable payments shows that most of them are half the firms interconnected payment relationship. This gives the impression that all of them are under the control of the same," said Ignatiev.
"The budget system loses because of thriving shady business with one-day firms. People do not pay taxes or social charges, so we will not have pensions and won't be able to provide decent-medical services," First Deputy Prime Minister  Igor Shuvalov said on Wednesday.
On Thursday, Igor Shuvalov's wife, Olga, was identified in an offshore account bust, headed by the International Consortium of Investigative Journalists. It was reported she has a registered offshore company in the British Virgin Island. Russian government officials are prohibited from offshore activity, but their spouses, are not. Neither Shuvalov or his wife have commented on the allegation.