Financial literacy the focus of new education project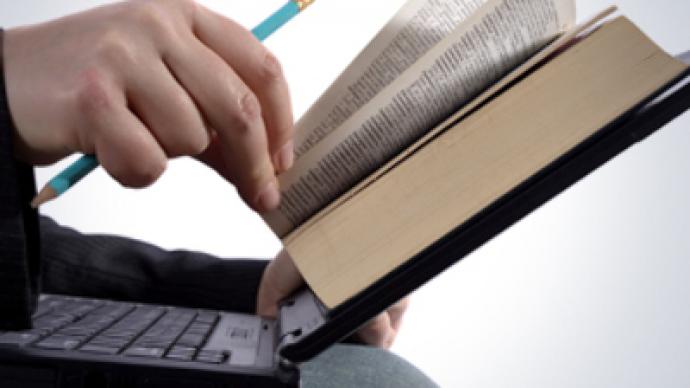 Russia is looking to boost financial literacy levels, with the New Economic School and the Citi Foundation starting joint development of a unique multimedia project on personal finance management.
Citi has granted $300,000 to the New Economic School to help create financial education materials, which will include web books on Financial Literacy for both schoolchildren and adults describing financial alternatives such as deposits, loans, and securities, as well as covering financial planning and investment technologies.
Alexey Goriaev, a professor of finance at New Economic School and co-author of the multimedia materials "The ABC of Finance" and "The ABC of Finance for schoolchildren", says they are about promoting greater awareness of financial management options.
"The books give a general understanding of different savings alternatives and describe the risks involved, so that people could make a more qualified choice."
Sergey Guriev, Rector of the New Economic School, says that multimedia is an effective way to convey the complexity of finance.
"Financial education is a major focus for the The New Economic School. We believe that in this sphere it is not only the content that matters, but also the way of teaching. It should be interesting and easily comprehensible. That's why in this new project with Citi we count on the modern multimedia technologies."
Zdenek Turek, Head of Citi Russia and CIS, says that the economic downturn of the last two years has underlined the need for greater public financial literacy.
"One of positive outcomes of the crises is that people realized the necessity of financial education. People understood that basics of personal finance and informed decisions on financial products enable them to have better lives for themselves and their families. Our experience in development of such projects in many countries in the world always shows their high effectiveness and demand."
The Citi Foundation has been promoting greater financial literacy around the world for more than 20 years. Tatiana Avramenko, manager of corporate social responsibility at a Citi Foundation, says the foundation first started its work in Russia in 2005, with special school and university programmes starting in 2009.
"About a year ago we started reading lectures on the issue of financial literacy at some Russian Universities in Volgograd, Yekaterinburg, Nizhny Novgorod, Rostov on Don and Samara that point to the need to be financially competent and explain the basics of personal finance."
Alexey Goriaev adds that the scale of the issue in Russia remains tremendous, in comparison with the rest of the world, with historical, social and political factors creating a culture, where financial literacy was little understood.
"I think, a low level of financial literacy is a global problem, while in Russia it's aggravated by the memories of Soviet times, when the Government took all social responsibility and in case of insolvency provided people with the minimum money to live by."
Goriaev adds that the most obvious indication of the magnitude of the issue in Russia is the very low rate of individual savings
"The reason for a very low household savings rate in Russia is the absence of an understanding that it's necessary to put some money away for emergencies and, logically, the absence of a savings habit. To compare, there is about 350 billion roubles, or a bit more than $10 billion, in Russian mutual funds, while in the USA the figure is at $8 trillion, let alone another $9-$10 trillion worth of pension money."
Goriaev added that the on-line books will soon be accompanied by an on-line investment game, familiarizing users with capital management and bank, insurance and equity products, introducing to them the most important investment principles, including balance of risks and returns, profitability of diversification, currency risks and inflation management.
"There will also be a computer game on making investments. A player will be able to try various saving opportunities during 20 years of his virtual lifetime and see which choice suits him the best."

Business RT: Anastasia Kostomarova