Russia's debt goes popular abroad
Published time: 29 Jul, 2013 09:44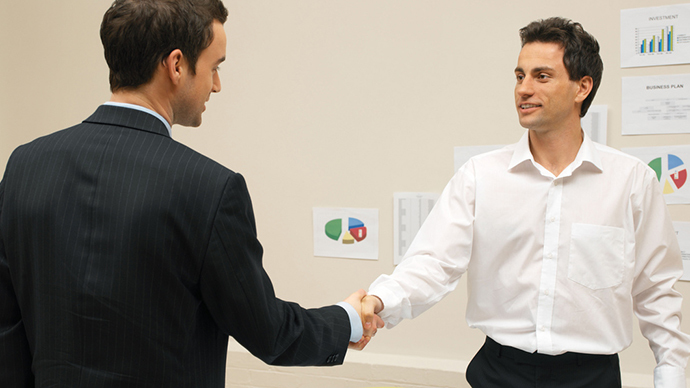 Foreign investors now hold about a third of Russian federal loan bonds, with the number expected to go up to 50% in the near future. The Central Bank of Russia (CBR) fears this will make the country overly dependent on foreign markets.
Non-resident investors have increased their presence in the market for Russian state bonds to almost 30% in July 2013, which compares to 7% a year earlier. As of July 1 foreign players had around $28 billion in Russian state securities, while the total issuance stood at $100 billion, the CBR data says. Foreign investors could soon grab up to a half of Russia's market, Vladimir Chistuykhin, the head of the CBR department for financial stability, told Vedomosti daily.

Euroclear is a financial services company specializing in the settlement of securities transactions as well as the safekeeping and asset servicing of these securities. The Euroclear group serves clients from more than 90 countries. Most are banks, broker-dealers, and other institutions professionally engaged in managing new issues of securities, market-making, trading or holding a wide variety of securities. Retail investors are able to have direct accounts in local Central Securities Depositaries (CSDs), according to local laws, rules and procedures. Based in Belgium Euroclear is user owned and governed.

Clearstream is the clearing and settlement division of Deutsche Börse, based in Luxembourg and Frankfurt. Created by a consortium of banks as a competitor to Euroclear, Clearstream is now one of the biggest custodians and clearer of the eurobond market. Its main function is acting as International Central Securities Depository (ICSD). Clearstream also acts as the Central Securities Depository (CSD) for Germany and Clearing House for a number of securities. Among its customers are banks or financial institutions who have accounts with Clearstream which are used to settle and deliver eurobonds with their counterparts. No individual can open an account with Clearstream.
The increase came as a result of liberalization of the Russian market, explained Sergey Moiseev, deputy head of the department. Since the start of 2013 players from abroad can independently act in Russia's equity market, using accounts in Euroclear and Clearstream, Moiseev explained.
So far CBR takes the current situation as normal, as it's almost the same in other emerging economies, Chistuykhin said. But if the share of foreign investors goes above 40%, "we'll start to have more active consultations with the Ministry of Finance over the way to react to it, and whether we should react to it at all," he added.
However, the news of foreigners increasing their presence in the Russian market of federal loan bonds came as a surprise to Raiffeseinbank analyst Denis Poryvai. The number of initial federal loan bonds placements hasn't changed too much, with the share of domestic investors also remaining almost the same, the analyst explained. The CBR must have included into their statistics the numbers from foreign companies that switched to accounts in Euroclear and Clearstream from the bonds purchases through their Russia's subsidiaries. This is why "one can't say that the market for federal bond loans has seen a huge inflow of funds from foreign investors," the Raiffeseinbank analyst concluded.
A higher share of non-residents in Russian debt has a number of risks, according to Chistuykhin. Increased dependence on foreign markets and investor sentiment from abroad are one of the biggest concerns. Also, the situation where foreign investors hold about a half of the country's debt could eat into the yields of Russia's federal loan bonds. Already the spread between 10 – year securities and the inflation rate is close to nil, while last year it was about 100 – 200 basis points, Poryvai said.
While such yields are acceptable for non-residents, who have low funding costs at home, negative interest rates for Russian players would just mean subsidizing the country's budget, the CBR concluded.