Dubious 'bankster' behind Russia's bid to be first to trademark Bitcoin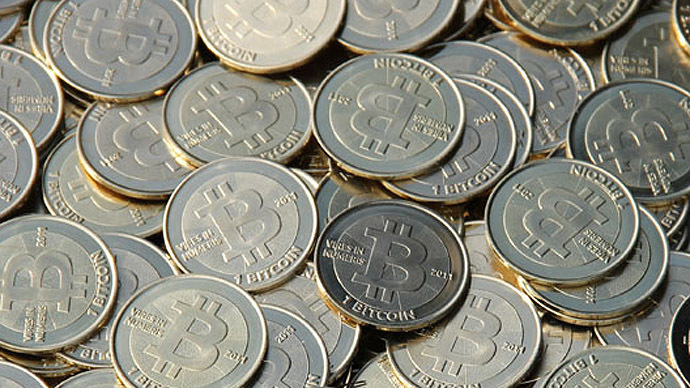 The chief of a bank that was shut down over money laundering has reportedly applied to register the trademark for the popular cryptocurrency bitcoin. If successful, Russia could become the first country to register the anonymous currency.
Boris Bulochnik, ex-boss of Master Bank, which had its license revoked in November by the Central Bank of Russia (CBR) over alleged illegal banking transactions, has registered with Rospatent, Russia's trademark service, Izvestia reports. Bulochnik filed the application through company called Intelprom, a connection which hasn't been confirmed beyond the Izvestia report.
The company applied to trademark a bitcoin logo with a capital letter 'B' inside a circle and other Russian companies are reportedly interested in trade marks.
Sberbank, Russia's largest bank, hasn't ruled out launching an e-commerce system similar to bitcoin, which would be managed by Yandex.Money. Bank chief German Gref said the Yandex.Money payment system would help smooth online purchases, and would be safer than bitcoins, but unlike the decentralized currency, would be based on the Russian ruble. Yandex is Russia's most popular search engine, with more visits than Google and Yahoo.
JPMorgan, the largest American bank by assets, has patented its own rival bitcoin online payment system. The patent was filed on August 5, 2013, and would provide customers with the same cheap, simple anonymity bitcoin offers through a JPMorgan digital wallet.
Online shopping has created a demand for hassle-free payment systems that can act as a substitute for cash, for those who don't have a credit card or are scared of identity theft.
Bitcoin has garnered media attention, especially when its price hit $1000 after the US Senate Committee acknowledged the use of virtual currency as a legitimate financial service.
However, the value of bitcoin is extremely volatile, just days after it surged 400 percent and surpassed $1000, it fell by $300 when China, bitcoin's largest market, issued a ban on the high-tech trading tool.
The dips and spikes have investors saying it is overvalued, and is an unreliable and risky investment vehicle.
A central concern over bitcoin is the ties the currency has with unofficial criminal, drug, and firearms markets, such as the website 'The Silk Road', which was shut down in October, but has re-emerged with a new site. Millions of bitcoins have gone missing when websites shut down, leaving no trace.
Since its inception by a man using the alias 'Satoshi Nakmoto' in 2008, bitcoin is popular among those skeptical of central banking authorities such as the Federal Reserve. Bitcoins are created online by using a secure algorithm, and there are a limited number -21 million- of Bitcoins that can be 'mined'.
Russia's Central Bank revoked the license of Master Bank over a $61 million fraud, which resulted in the biggest insurance payout in the country's history.
Boris Bulochnik, 64, owns 85 percent of Master Bank, his wife Nadezsda Bulochnik is the Chair of Board of Directors, and their son, Alexander, is First Deputy Chairman. A cousin of Vladimir Putin, Igor, served on the board of directors, and formerly as Vice President.