Record $1bn payout expected as Russian regulator pulls plug on 'dubious' bank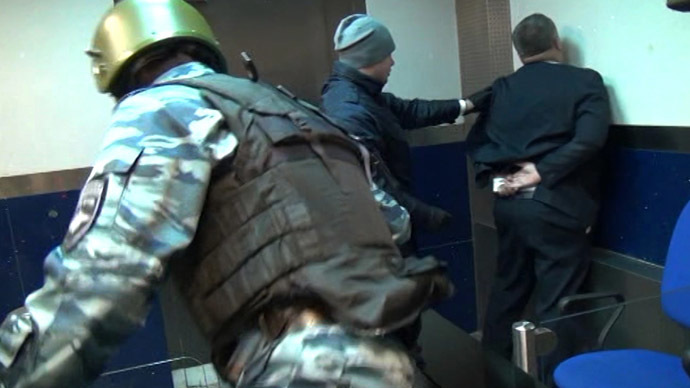 Russia's Central Bank (CBR) has revoked the license of Master Bank over $61 million in alleged illegal banking transactions. Over 1000 ATMs are frozen, and the head office is being raided by police.
Massive money laundering operations and shady aсcounting prompted the regulator to withdraw the license, part of a larger overhaul to close down corrupt banks in Russia.

The withdrawal of Master Bank's license means that its estimated $1.5 billion (47.4 billion rubles) in private funds are now frozen, with Russia's Deposit Insurance Agency promising to pay out $917 million (30 billion rubles) to bank customers by December 4.

#russia closes Master Bank. No access to accnts. Cash vans regularly leaving HQ. people screaming to be let in pic.twitter.com/InsoyDutJO

— Ian Bateson (@ianbateson) November 20, 2013
Under Russia's deposit insurance system, each customer is insured up to $21,800 by the state. In the case a bank collapses, the government pays these sums out to insured customers.

Master Bank customers are not the only ones left without cash. Master Bank provides card and payroll services to hundreds of banks. BFG Credit, a large payroll bank, is experiencing technical glitches with their automated tellers.

Moscow headquarters are currently being raided for evidence of illegal banking operations, Interfax reported, citing the Russian Interior Ministry. 

Illegal banking activity

The Interior Ministry Investigative Department received a warrant to probe the "illegal banking activity", Interfax reported.
Master Bank is suspected of siphoning money through shadow banks and lenders which pocketed up to 7 percent off each transaction, the ministry said.

In November 2012, the Tver court of Moscow put two ex-Master Bank employees under house arrest on charges of illegally cashing $61 million (2 billion rubles). Andrey Orlov and Igor Babicheva were accused of setting up phony shell companies, illegally transferring cash, and charging between 3-7 percent in excess commission.
In October 2012, the former vice president of the company Evgeny Rogachev was arrested. 
Russian President Vladimir Putin's cousin, Igor Putin, is a member of the board of Master Bank and was formerly vice president.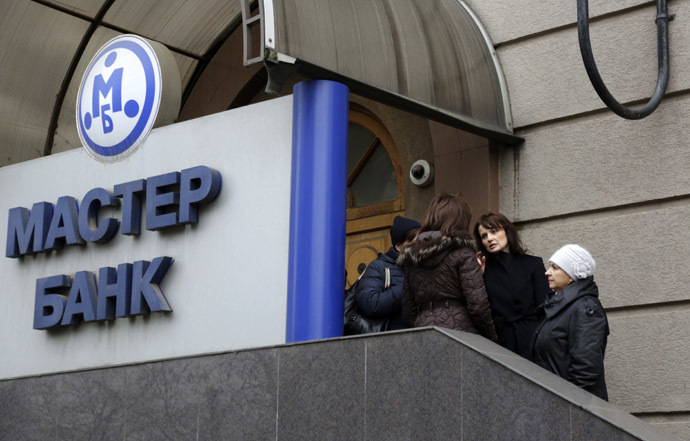 "Officers of the Interior Ministry's Main Economic Security and Anti-Corruption Department assisted by the Economic Security Service of the Federal Security Service are searching the Master Bank central office in Moscow," Interfax reported.
"The search warrant was issued with the purpose of investigating the criminal case opened by the Interior Ministry's Investigative Department on the counts of "illegal banking activity" against members of an organized group suspected of illegally cashing over 2 billion rubles ($61 million)," the ministry reported.
A new era

"We were forced to take this extreme measure," Bank chief Elvira Nabiullina said on Wednesday in front of the lower parliament house.

In a massive bank "stress test", Nabiullina has fiercely gone after banks with suspected "dubious" activity since she assumed the Chairmanship of the Central Bank in June.
Master Bank is the 17th bank to lose its license under her tenure. So far in 2013, 23 banks have had their licenses revoked, the same number as in 2012.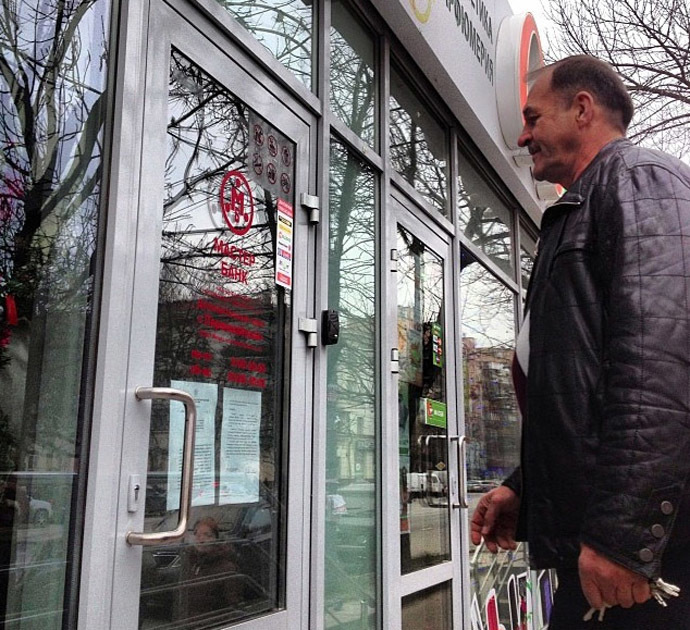 "Master Bank has long been suspected of being involved in illegal cash dealings, but before the arrival of the new leadership in the Central Bank of Russia, no one touched it," Maxim Osadchy, head of analytics at BKF said.

The bank has roughly $2.35 billion (75.2 billion rubles) in assets, according to Interfax rankings. In the third quarter of 2013, the bank held $1.5 billion (47.4 billion rubles) in private funds. 
The bank joined Russia's deposit insurance system on December 16, 2004. The bank was founded in 1992 and has over 2,000 employees at 115 branches across the Russian Federation. 

According to its website, which is currently not working, the bank holds roughly $104 million in capital. 

Master Bank is Russia's 72nd largest bank in terms of assets, and 41st biggest in terms of retail accounts and deposits. 
You can share this story on social media: