Serving up a better banking service
Published time: 29 Jul, 2011 10:57
Edited time: 29 Jul, 2011 17:23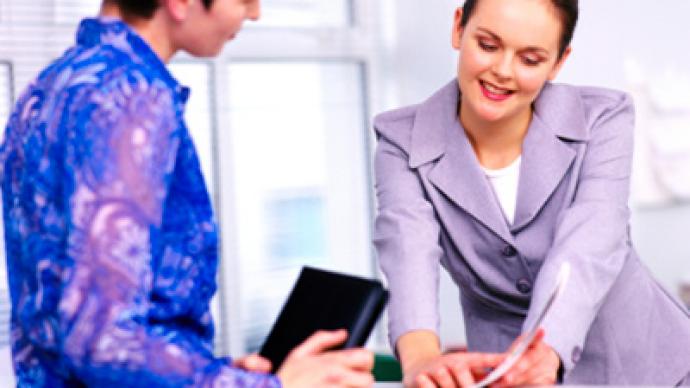 With Russian banks focusing increasingly on providing better service for their customers Business RT spoke with Sofiya Dyomina, CEO at Banking Training Solutions, about how Russian banking service stacks up.
RT:  Most of BTS's trainings focus on improving services in Russian banking, what sort of problems does a lack of appropriate training lead to in banking service?
DS: "In terms of the quality of banking services I'd distinguish 2 components: a material one that describes a technical side of the very service, such as a set of necessary documents, for example, and an emotional one that is associated with the behavior of a bank's personnel, their politeness, the amount of smiles they give to bank's customers. According to our data, both of these components are equally important for a Russian client. But my personal view is that the emotional part of the issue is more important as any technical problem can be smoothed by proper and friendly behaviour."
Sofiya Dyomina, CEO at Banking Training Solutions
RT: Is Russian banking customer service getting better?
DS: "Now Russian banks are trying to win their customers, as their services remain less popular than in Europe, for example. One of the ways to do that is to provide for services during almost the whole day. One can hardly see a bank's office in England working after 5 p.m., while most banks in Moscow work 12 hours a day, from 9 a.m. to 9 p.m. And, I think, that Russia's leading banks have been trying to focus on their clients for about 10 years already."
RT: Do Russians have the same customer service expectations as their international counterparts?
DS: "European standards of banking services are certainly higher than Russian ones. And people who often travel abroad expect to get the same standard of services as they saw abroad, which pushes Russian banks to try and catch up with their foreign colleagues. "
RT: Is there a big discrepancy between various Russian regions and Moscow in terms of customer service in banks?
DS: "Generally speaking, everything depends on a bank's management and a region itself. Sometimes local regional banks provide for better services than bigger state banks. Sometimes banks that represent some local big company are absolutely relaxed about their services as they know that have almost a monopoly position in the local market. As for a particular example, I liked banks in Perm."
RT:  Which Russian banks do you think have the best approaches to customer service?
DS: "I think, Alfa – Bank is a unique bank that's always improving the quality of their services and here my personal experience coincides with the all other kinds of ratings. Sberbank shows superb dynamics, and VTB 24 and Bank Uralsib are also developing their services."
­James Blake, Anastasia Kostomarova, RT