Doing the hard yards in Russian retail banking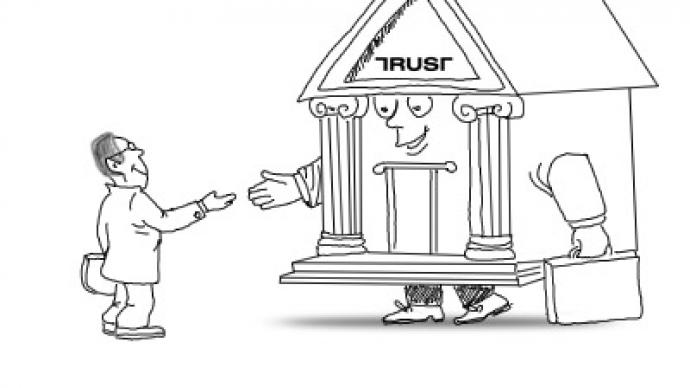 With Russia's retail banking sector in the spotlight after the recent withdrawal of major global players, Business RT spoke with Elena Rechkalova, deputy head of the board on business development at Trust Bank about working in the sector.
RT: With Sberbank seemingly having the bulk of the retail market to itself how does this shape the retail strategies of other competitors?
ER: "Sberbank's dominant position means that the market is segmented.Where banking giants of that type work in the premium segment, and they have all the necessary systems in place for that, we, as a smaller player, are forced to operate in a mass segment – with 75% of Russia's population whose income is below 25 thousand roubles and another 17 % with the income below 50 thousand roubles. So, to be successful in today's environment, we need to concentrate on this segment and create the technology to operate with a really huge number of small credits."
RT: Which banking products are most popular today in the mass segment?
ER:"Taking into consideration something other than deposits, minimal credits below 50 thousand roubles that are established in about 10 minutes are of the most interest today in Russia."
RT: How do you operate with the risks, that are quite high in case of such "fast credits"?
ER: "We have a very strong system of risk monitoring, namely a separate client base with all the data about the people we work with. But again all this requires technology and we try to introduce IT technology almost everywhere, in sales, marketing, etc."
RT: We have seen major international banks move out of Russia's retail banking sector in the recent past, why?
ER: "Foreign banks are just not ready to take up these risk of working in a mass segment, with low income people, and the competition in the premium segment, that is about 1.2 million people with income beyond 125 thousand roubles per month, is too tough. Almost all banks try to attract such clientele. "
RT: What general changes in Russia's retail banking do you expect in the near future?
ER: "I think, the number of players working in a mass segment will significantly increase, with the huge State banks also entering the game, as 76% of population is a significant figure really."
RT: Why havent financial institutions pushed pension and superannuation services more heavily
ER: "I think, that's the next step. Already next year I expect these products to start gaining popularity in Russia."
­James Blake, Anastasia Kostomarova, RT