Russian banking: smaller players vs state giants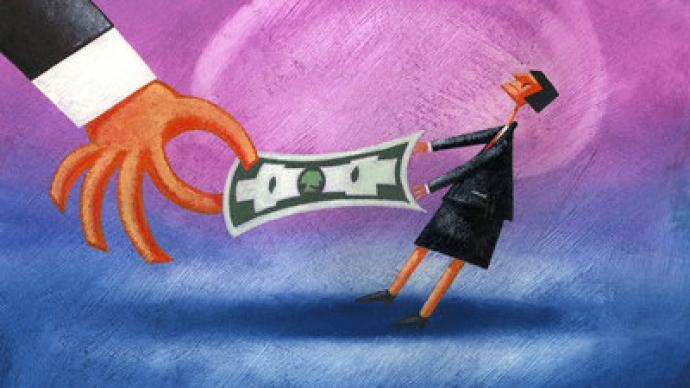 With banking consolidation and market monopolization strengthening in the wake of the global financial crisis, smaller private banks need to develop alternative activities to be competitive.
Banking monopoly: what's ahead?In fact, the financial crisis only strengthened market trends, with giants growing further and smaller players fading away, said Alexey Korovin, head of the board at OTP  Bank, addressing the Russian Forum of Banking leaders in Moscow this week."Indeed, monopolization of the market continues. And among major future tendencies in the market I expect further consolidation. If we look at how Russian financial institutions have been developing over the last decades, we'll see that top 5 Russian banks have increased their share 5.5%. Meanwhile the banks rated from 6 to 30 have, quite the opposite, lost about 2.5% in the total amount of banking assets."Sergey Moiseev, deputy director of financial stability at the Bank of Russia, and Anatoly Aksakov, president of the regional association of banks, said Russia's banking does need the state backed giants which provide for system stability, as strong governmental presence in them add to its ranking and reputation. This was underlined during the economic downturn and crisis, Moiseev said."Though being often blamed for inefficiency, big state banks sometimes demonstrate even better cost to income ratio. And but for the State banks Russia's market wouldn't have managed to offer comparatively low rates."Pavel Neumyvakin, deputy director at Bank Petrokommerce, thinks little can be done with such a situation and noted that "the fact that State banks are dominant in the market needs to be taken for granted. And other banks just need to think of a proper strategy to compete."The points of growth for smaller players. Where they are?In this situation private banks need to diversify and focus on new alternative services.While following the interest rates policies of big players will bring nothing but losses to most of them, the focus on a commission segment could really help. According to Neumyvakin, during the crisis, when credit portfolios were shrinking, income from commissions proved to be a more reliable source of income.Pavel Samiev, deputy head of Expert Rating Agency, said income from commissions should be doubled. "Developing commission sector is one of the points of growth and we think Russia's banking should target a 40/60 proportion of interest to commission ratio, while now it's 20/80." More and better services to Companies will in turn help boost credit activity, said Neumyvakin. "A corporate client provides for sound operations of thousands of SMEs, as well as stable work for individuals, who then use consumer credits. So, here we can talk about a cumulative effect from active work with a corporate segment on all other types of bank crediting."Among other issues that Russia's private banks need to address are a more strict credit risk assessment and proper planning. Banking managers need to look further in the future, about 5 years ahead instead of current year or two, and examine different development scenarios, with anti – crisis planning necessary to become an integral part of their work.
James Blake, Anastasia Kostomarova, RT