Rusnano commits to anti-cancer joint venture
Published time: 29 Sep, 2011 12:48
Edited time: 29 Sep, 2011 16:48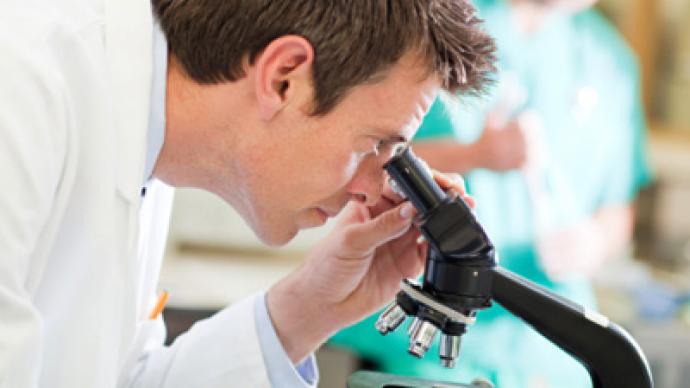 Rusnano and the American biotechnology firm Cleveland BioLabs, have agreed to finance the development of innovative anti-cancer and anti-infection medicines and the creation of a joint venture, Panacela.
­Under the agreement, Rusnano is to invest up to $26 million over the next four years into the new company with Cleveland BioLabs to invest $3 million. The first transaction is scheduled for September 30, 2011.  Cleveland BioLabs will have a 55% stake in the company with Rusnano to hold 24%.
Panacela will receive intellectual property rights on a number of compounds hold by Cleveland BioLabs and Rosewell Park Cancer Institute, the Cleveland Clinic Foundation and the Children's Cancer Institute Australia.  A portfolio consist of five compounds – potential candidates for becoming medicines, developed in research led by Andrey Gudkov, the Doctor of Biological Sciences, director on science in Cleveland BioLabs and the senior vice-president on fundamental research in the Rosewell Park Cancer Institute.
Under the agreement, Russia is to be the first market to sell the medicines, after they have undergone clinical testing and registration procedures. After launching the medicines in Russia, Panacela will also promote them globally, including the USA.

Michael Fonstein, the CEO and president of Cleveland Biolabs, said that Rusnano will provide an ideal partner to take the intellectual property through to product stage.
"Our strong side is research and development that is why we are trying to push scientific achievements that can open new therapy opportunities. We are very happy that Rusnano is becoming our key partner in the project,"

Dmitriy Lysenkov, Managing director of RUSNANO, said the partnership will ensure project success, in a key market for Rusnano
"Biopharmaceutical Industry is one of the priorities for Rusnano. For us the development of the project in a partnership with renowned biotechnology company, as CBLI is very important.  Our joint venture, Panacela, will attract the best international experience in developing cost-effective and socially valuable products for the Russian and global markets"