Rusnano in talks on slice of Plastic Logic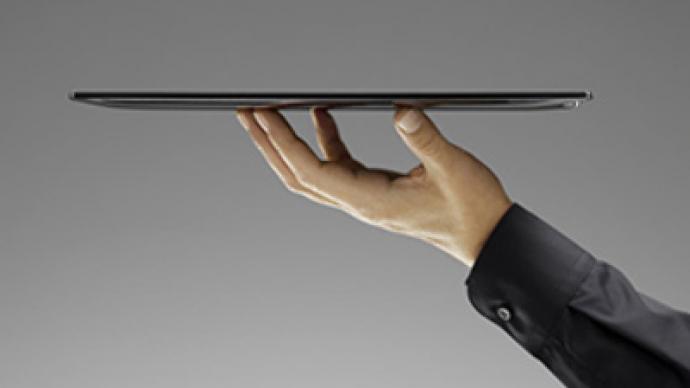 Russia's state controlled nanotechnology corporation, Rusnano, is in talks with British plastic electronics leader, Plastic Logic to buy a stake in the company and bring production to Russia.
The Financial Times reports that Rusnano and Plastic Logic are in advanced talks for a capital injection which will see Rusnano gain control of the Cambridge UK based electronics producer. Plastic Logic is best known for large plastic display screens used in new generations of e-readers based on plastic chip technology.
The report suggests that Plastic Logic – currently owned by a consortium of venture capital firms and large groups including Intel and BASF – would be required to base its production facility for the next phase of the technology in Russia in a move fuelling fears about 'ownership of potentially world-beating U.K. technology being transferred to other countries.'
Finam Investment analyst, Dmitry Baranov, believes that Rusnano wants to obtain a controlling stake in the UK Company to import the technology from abroad.
"The major share in UK's Plastic Logic will give an opportunity for Rusnano to bring forward foreign technologies to Russia. Moreover, Rusnano will have an absolute power and ability to allocate investment into the foreign project without the approval of the board of supervisors by means of purpose to raise the capitalization."
The report comes in the wake of recent reports the Chinese government was also looking into investing in Plastic Logic, but the two sides failed to reach agreement. Analysts believe that the desire for a capital infusion could reflect a desire by venture capital partners to sell their stakes.
Baranov says Russian chemical resources and production capacity can help and support the production of the new age computer chips
"Russia has a developing plastic market and extensive chemical resources which may be used as a main material for the new technological product."
In addition to Plastic Logic's technology development centre in Cambridge UK, it has a headquarters unit in Mountain View, California and a plant in Dresden, Germany.
You can share this story on social media: