Rusal posts FY 2009 net profit of $821 million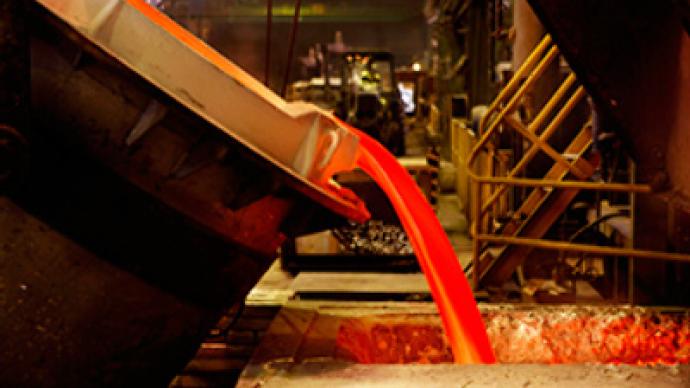 Russian aluminum producer, Rusal, has posted a FY 2009 net profit of $821 million under IFRS.
The bottom line was up from a FY 2008 net loss of $5.984 billion, despite adjusted EBITDA falling 83% year on year to $596 million, with revenues down 46% year on year to $8.165 billion.
The company said the results reflect the major downturn in the aluminium sector in late 2008 and the first part of 2009, with a Chinese demand underpinned recovery occurring in the second half of the reporting period. Rusal CEO, Oleg Deripaska, said that despite falling commodities prices and massive debt, Rusal was able to cope in a tough year, which saw it become the first Russian company to list on the Hong Kong Stock Exchange.
"2009 was a year of transformation for UC RUSAL. It was also one of the toughest on record for the global economy, commodity markets in general and, in particular, the aluminium industry. We took decisive action to counter the adverse effects of the downturn by significantly reducing costs and reshaping the company to leave it better placed to benefit from the upturn. We improved our balance sheet by reaching agreement with our lenders on the terms of a comprehensive US$16.6 billion debt restructuring with more than 70 banks. We also completed the preparatory work to enable our IPO to proceed. UC RUSAL emerged from this challenging period with its market leadership position enhanced and significantly strengthened."
Deripaska expressed confidence about the outlook with Rusal having strong growth opportunities and improving market conditions.
"We are now a quoted company, listed in Hong Kong and Paris, and fully intend to benefit from
improving market conditions and our proximity to the fast growing market in China and other parts of Asia by utilising our access to low cost energy and realising attractive growth opportunities from restarting idle capacity and investment in unique greenfield projects. I am confident that our competitive advantages, supported by the increasing value of the Norilsk Nickel investment and positive aluminium price momentum which is expected to continue in 2010, will drive the value of the Company forwards in the interest of all shareholders."
You can share this story on social media: