Rusal says claims on its Guinea plant have no legal basis
Published time: 24 Aug, 2012 16:34
Edited time: 24 Aug, 2012 20:34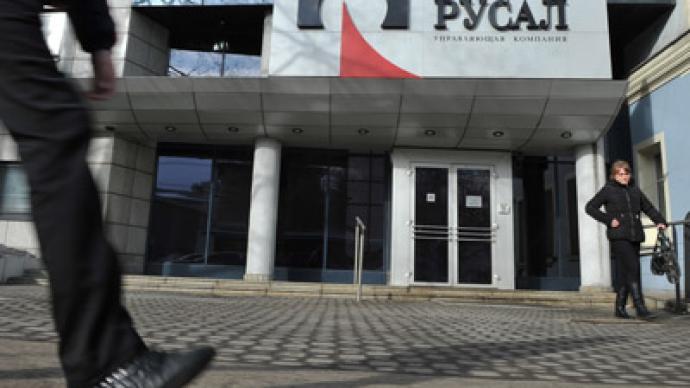 Labour unions in Guinea have called on the government to cancel Russia's Rusal's 2006 contract for the purchase of the country's Friguia bauxite and alumina complex. Rusal says the demands have no legal ground.
­The world's largest aluminium producer said on Friday that it intended to protect its ownership of the facility.

"Rusal has been, and remains a rightful owner of the "Friguia" bauxite and alumina complex and will protect its ownership rights by all legal means around the world," a Rusal spokesperson said in a statement.

"We hope that the Government of the Republic of Guinea will act in accordance with the laws of Guinea and international law," the spokesperson added.

Guinean labor unions backed by the main worker federation, CNTG, have asked the government to annul Rusal's contract on Friguia refinery acquisition, a union leader announced on Thursday.
Amadou Diallo, the head of CNTG,  that it was "a collective demand from all the unions and they are backing this memorandum".

Rusal said on Friday it has not received a copy of the memorandum despite an official request.

Rusal bought the refinery in 2006 for $19 million. In September 2009, a Guinean court ruled that the deal had no legal grounds, saying the previous government sold the refinery at the price much lower than its $257 milion value.

In July 2012, Guinea filed a $1bln lawsuit against Rusal. The present government claimed that it was the sum that the state lost as the result of Rusal's illegal acquisition of the refinery.

Refinery labour unions have been in a wage dispute with Rusal for several years that have led to a number of strikes and plant shutdowns.Friguia produces 2.1 million tones of bauxite per year, which makes up for 15.3 per cent of net production of Rusal in 2010.