Rusal may start 'company sanitation' as falling aluminium weighs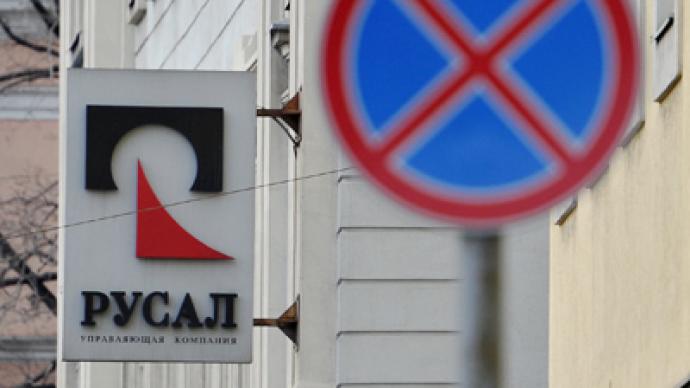 Russia´s aluminium giant Rusal may start getting rid of inefficient capacities in the second half of 2012, as its financials say the company is losing the status as the world's most efficient company. Falling aluminium prices are to blame.
In a 1Q 2012 financial report Rusal said it could consider cutting 300-600 kilotonnes of high-cost smelting capacities in the second half of the year, as well as getting rid of idle alumina production. A similar statement was made in early January, when the company said it may reduce aluminum output by 6% in the coming 18 months depending on prices.Alarm bells started to ring louder, as falling world aluminium prices ate into all key financials of Rusal during the first 3 months of 2012. In January – March 2012 the price on the London Metal Exchange was down to $2,177 per tonne from the average of $2,503 a year earlier, which almost equaled Rusal's prime costs.Rusal's net profit nosedived 83.6% year on year to $74 mln from $451 mln posted in 1Q 2011. However, in quarter on quarter terms the result looks much better than the $974 mln loss in 4Q 2011. This offers more proof that Rusal's figures were dragged down by external factors, says Pavel Emelyantsev of Investcafe. Revenues were down 3.7% in 1Q 2012 to $2.88 bln from $2.99 bln a year earlier, with the efficiency indicator Adjusted EBITDA losing 65.2% to $237 mln from $682 mln in 1Q 2011."With key negative trends (prices/costs) rolling over in April-May, we do not expect any meaningful quarter on quarter improvements in 2Q12," a Troika Dialog analyst concluded.Other global aluminium producers also fell victims to toughening market conditions. The net result at the American company Alcoa Inc. contracted 3.3 times in 1Q 2012 year on year to reach $94 mln, with the bottom line at Chinese Chalco dropping to a loss of $0.17 bln in the first quarter from a net profit of $52.4 mln a year earlier. Rusal reported under IFRS.
You can share this story on social media: