Rusal and China's Eximbank to spend $850 million on new factory
Published time: 19 Jun, 2012 12:17
Edited time: 19 Jun, 2012 16:17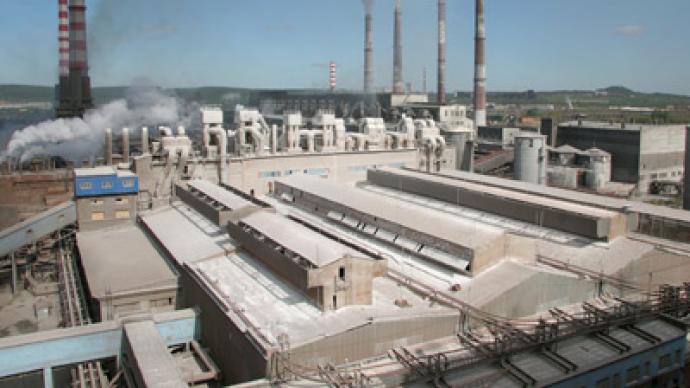 The world's largest aluminum producer Rusal has completed a deal with the leading Export-Import Bank of China to develop a $850 million greenfield project in Eastern Siberia.
The agreement was signed by Rusal's First Deputy CEO Vladislav Solovyev and China Eximbank Vice President Liange Liu. 
Rusal and China Eximbank are going to finance the construction of a new anode factory in the Irkutsk Region. Anodes are used in the electrolysis process to produce aluminum.
The plant will supply Rusal's aluminum smelters in Eastern Siberia which are able to meet China's growing demand for aluminum, Rusal said in a statement. With the new plant located close to its key consumers Rusal plans to shorten the supply chain and to cut costs.
Rusal needs to reduce costs this year due to the falling prices. Aluminum prices ended at 18-month lows last year on concerns about weakening global demand for the metal.

This forced Rusal as well as other producers to cut output by about 1.3 million tonnes of since December 2011.
Meanwhile Rusal is interested in boosting cooperation with China hoping China's consumption would help to recover the aluminum market by 2013, if it also cuts production. 
"All producers should take responsibility for decisions on production volumes and more actively cut unprofitable production," Oleg Mukhamedshin, Rusal's  head of equity and corporate development told Reuters. "This particularly suggests China."