Robo-life: Russian internet tycoon to invest $25 mln in robotic future
Published time: 16 Jun, 2012 15:24
Edited time: 16 Jun, 2012 19:24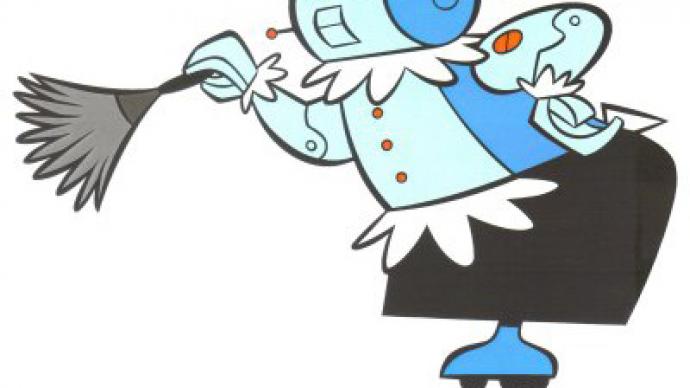 A cup of morning coffee served by your robot, or an iron housemaid with a broom bustling about your house – this and even more may soon become real life as a Russian tech tycoon launches a $25 million investment fund to boost a robotic revolution.
­Dmitry Grishin, a co-founder of Russia's largest internet company Mail.ru, sees great potential in the field of personal robots. So he has launched an eponymous fund to invest in startups and to distribute already existing products to mass market.

Grishin wants maximum automation of everyday necessities like home maintenance, education, healthcare, entertainment, and transportation.

That means in the future our everyday life may look pretty much as in The Jetsons cartoon – with self-driving cars, interactive refrigerators, bartenders serving guests and housekeepers cleaning and cooking for us.  

"We are at the start of a transformative period in robotics," Grishin says.

Over the next 10-20 years, robotics will become an integral part of everyday life for millions of people, Grishin believes.

Grishin Robotics is said to be the first global investment company focused exclusively on funding personal robotics.

And the timing for launching such a fund, Grishin says, is just perfect – developing robots is cheaper and easier than it has ever been before.

"Over the last several decades, global investment in innovation has been mostly focused on computing and internet technology, to great success. Despite the potential of robotics to dramatically impact our everyday lives, investment in this area has been limited," he said.

He compared where the robotics industry is now to where computers were early 1980s, when companies were first bringing PCs to regular people's desktops.

Grishin hopes to find 10 to 20 companies per year doing interesting work and to give them about $500,000 each.

Himself a graduate of robotics and complex automation from Moscow State Technical University, Grishin chose New York as his headquarters "because that is where the money is," he said.

He made his fortune after he joined Mail.ru in 2001. In just two years, he became CEO of the company. In 2005, he co-founded Mail.Ru Group and in 2010 became its CEO. Grishin became elected Chairman of the Mail.Ru Group Board in 2012.

His fund is welcoming everyone with "robotic" ideas. To apply is as easy as to send the description of your project and business plan along with other relevant material on a website.